Song Of The Soul
The planets aligned in the moment of your birth in a way that they never, ever, will again. It's as if the celestial symphony was performing a heavenly harmony in celebration of your path and purpose on Earth.
Astrologer, Gemini Brett translates the unique astrology of your birth chart into musical harmony by correlating the twelve signs of the zodiac with the twelve tones of a musical octave. Pianist Erik Deutsch then records a composition inspired and guided by that translation.
Each song is totally original and based on a note palette defined by your birth chart's occupied signs, a chord progression moving from your Moon Sign to your Sun Sign to your Rising Sign, and a series of tension-and-release harmony patterns based upon auspicious planetary alignments in your chart.
This truly is a one-of-a-kind gift to yourself, or to your loved one!
*** SOLD OUT FOR HOLIDAY DELIVERY BUT AVAILABLE FOR DELIVERY IN FEBRUARY/MARCH 2021 ***
"As you say, my Soul Song is truly a gift that unwraps me! Every time I listen, I access a new part of my being that rests quietly in the subtle spheres. The only I can compare this experience to is learning more about myself through my astrology chart, which endlessly unpeels the onion that is me layer by layer. The difference is that my astrology chart access my heart and spirit through my mind whereas the soul song inspires my heart and spirit through my body." – K.M.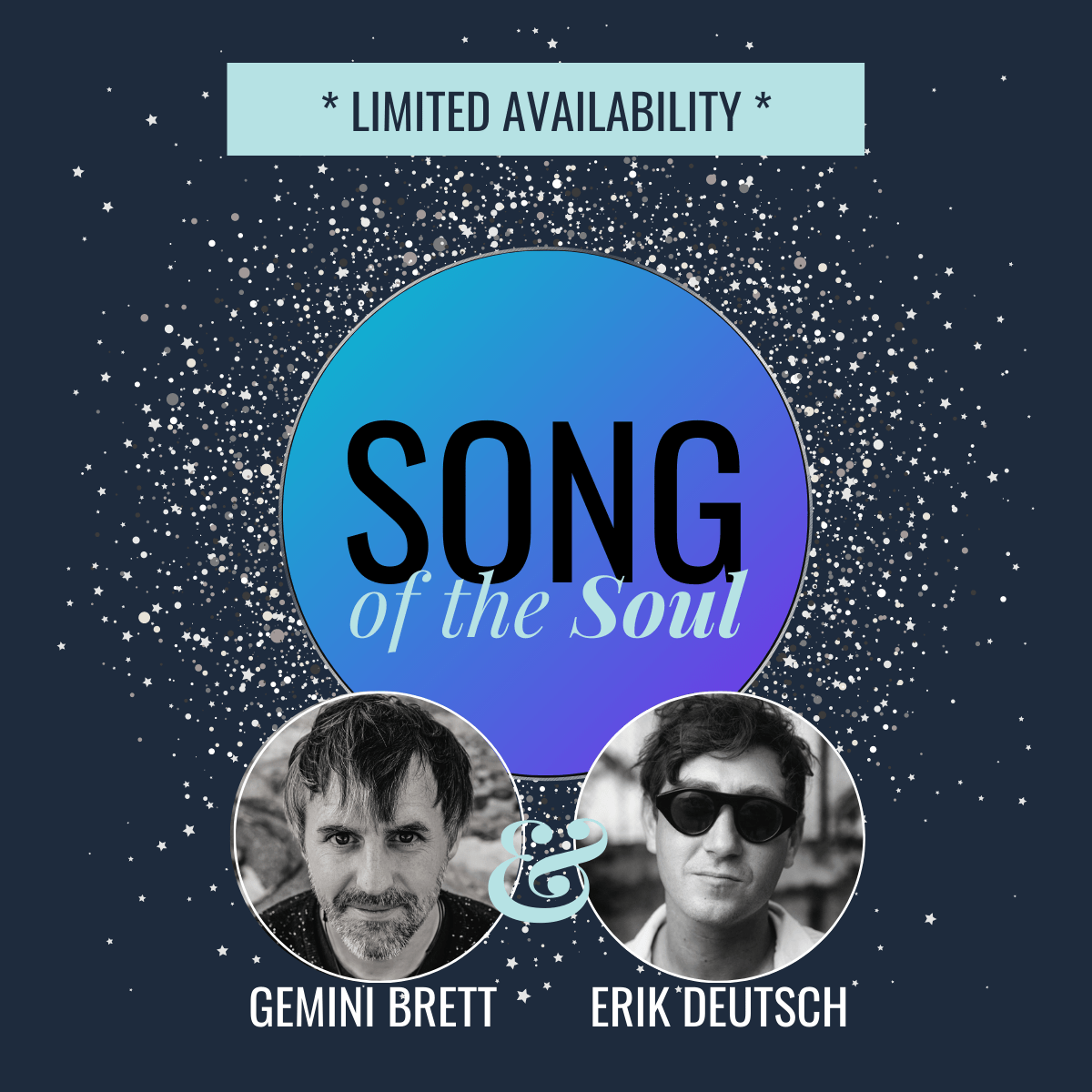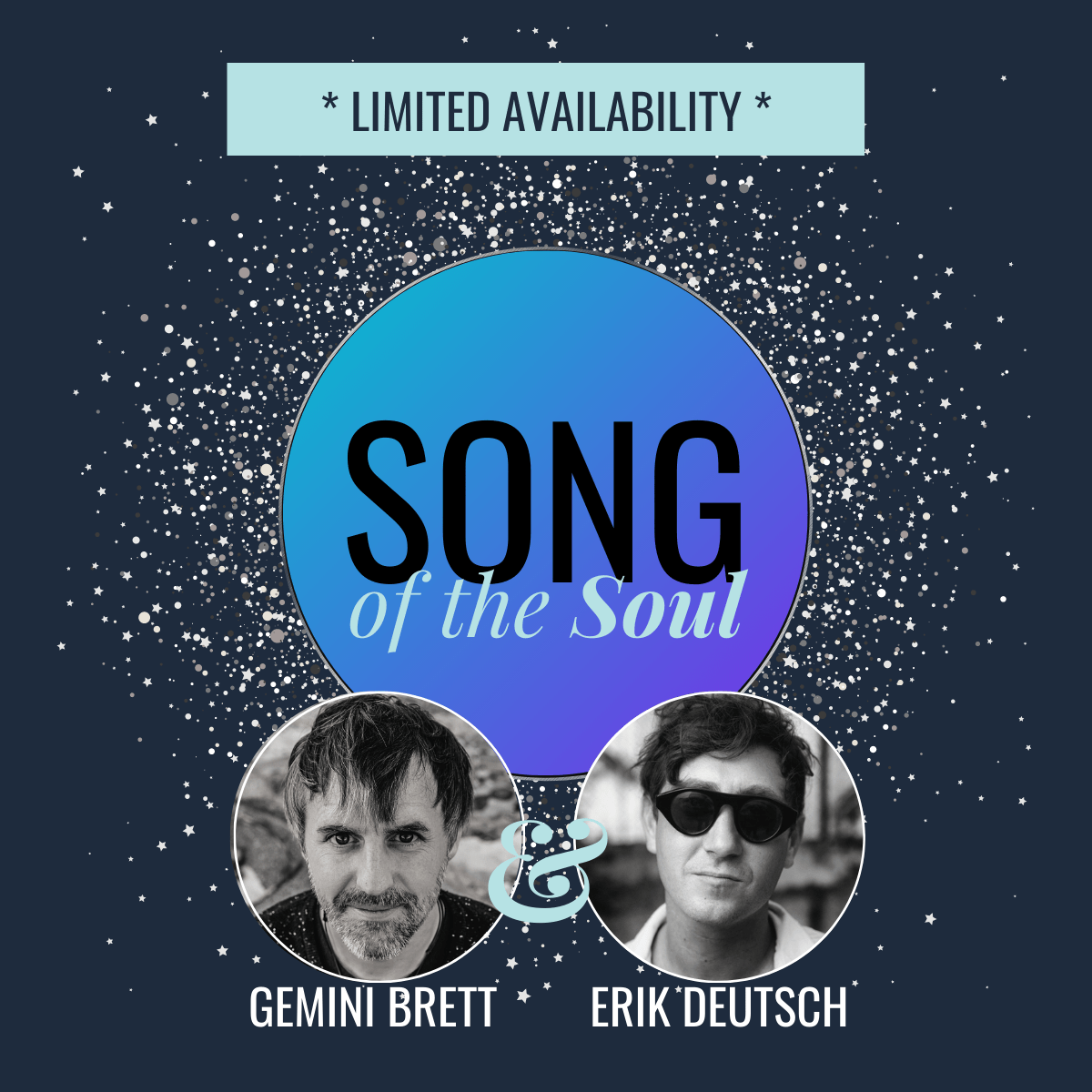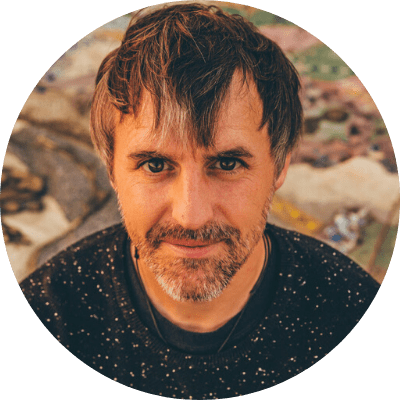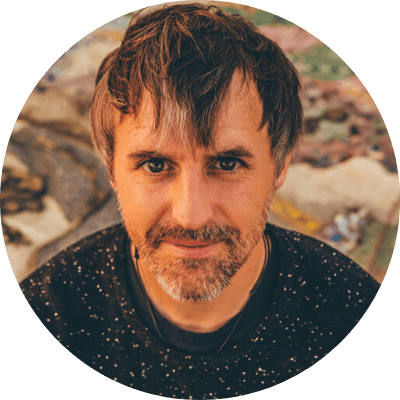 Gemini Brett
Astrologer
As a certifiable StarryTeller, Gemini Brett devotes his now as a living vow to the Marriage of Heaven and Earth.  He began his formal study with the Shamanic Astrology Mystery School, but has since synthesized his own terrestrially-tuned celestial stew by integrating ingredients from many ancient and modern paradigms.
Brett's principle intention is to retrieve the Star Songs heard in times before the written word.  He transmits the mysteries he finds in sacred sites and living sky through a system of embodied exercise he calls Earthstrology and through the sacred sciences of the Quadrivium:  Geometry, Musical Harmony, Astronomy, and Number in Nature.
Gemini Brett is best known throughout cosmic circles as an astronomy-for-astrology expert and mystic mythologist, but the truth you'll find when you get to know this fiery Scorpio is that his techniques are designed to water the heart through re-membering Signs of the Messenger's Mind.
Erik Deutsch
Pianist & Composer
Pianist, keyboardist, composer, bandleader, and genre-bending sideman Erik Deutsch currently splits time between Brooklyn, NY and Mexico City.
A prolific composer and bandleader, Erik's seven albums have received critical acclaim by RollingStone, Jazz Times, USA Today, and the Huffington Post, including Relix magazine naming Deutsch's 4th album Outlaw Jazz the #16 best album of 2015. He was recently voted the #5 Rising Star Organist in Downbeat Magazine's annual poll, where he has been recognized for consecutive years. Deutsch's most recent album, Live at Lunatico, was recorded in Bedstuy, Brooklyn and features his NYC sextet: Avi Bortnick, Mike McGinnis, Tony Mason, Brian Drye, and Fred Cash.
From 2016-19 Deutsch was a full-time member of the pioneering Colorado jamband Leftover Salmon, performing 100+ shows per year throughout the US. In 2020 Erik changed directions and joined forces with 12-time Grammy-winning band The Chicks (formerly Dixie Chicks).
You can plan on a wealth of music and creative spirit from this one-of-a-kind pianist.
"Listening to my song in morning and night !! It brightens my day during these transitions." -Patricia
"My soul song made me cry when I was listening to it… I could hear my past and present in the music and it definitely is a reflection of my life… It is beautiful, contemplative and sometimes chaotic , very Uranian in the way that the sky changes from Sunrise to midday rain showers and back to clouds parting for a slight peak of Sun before a sunset." – Shannon
"We listened again to our daughter's SoulSong, the three of us together, she paid a lot of attention since she is soooo musical in nature, in fact, she wants to be a singer. We were moved to tears! This truly is a gift for life!" – Ana
"Thank you for this deep and rich offering, Dear Brett. Wow. The recording quality is superb, as is the musicianship. I've listened about 200 times according to iTunes." – Kathleen