Welcome to the
Astrology Hub Events Calendar
We love to gather with you online to tune into the astrological weather, have astrological discussions, and offer webinars on specialty topics. Currently, all events are virtual but we hope to connect for in-person events in the near future!
See below for your upcoming opportunities to learn and connect with us.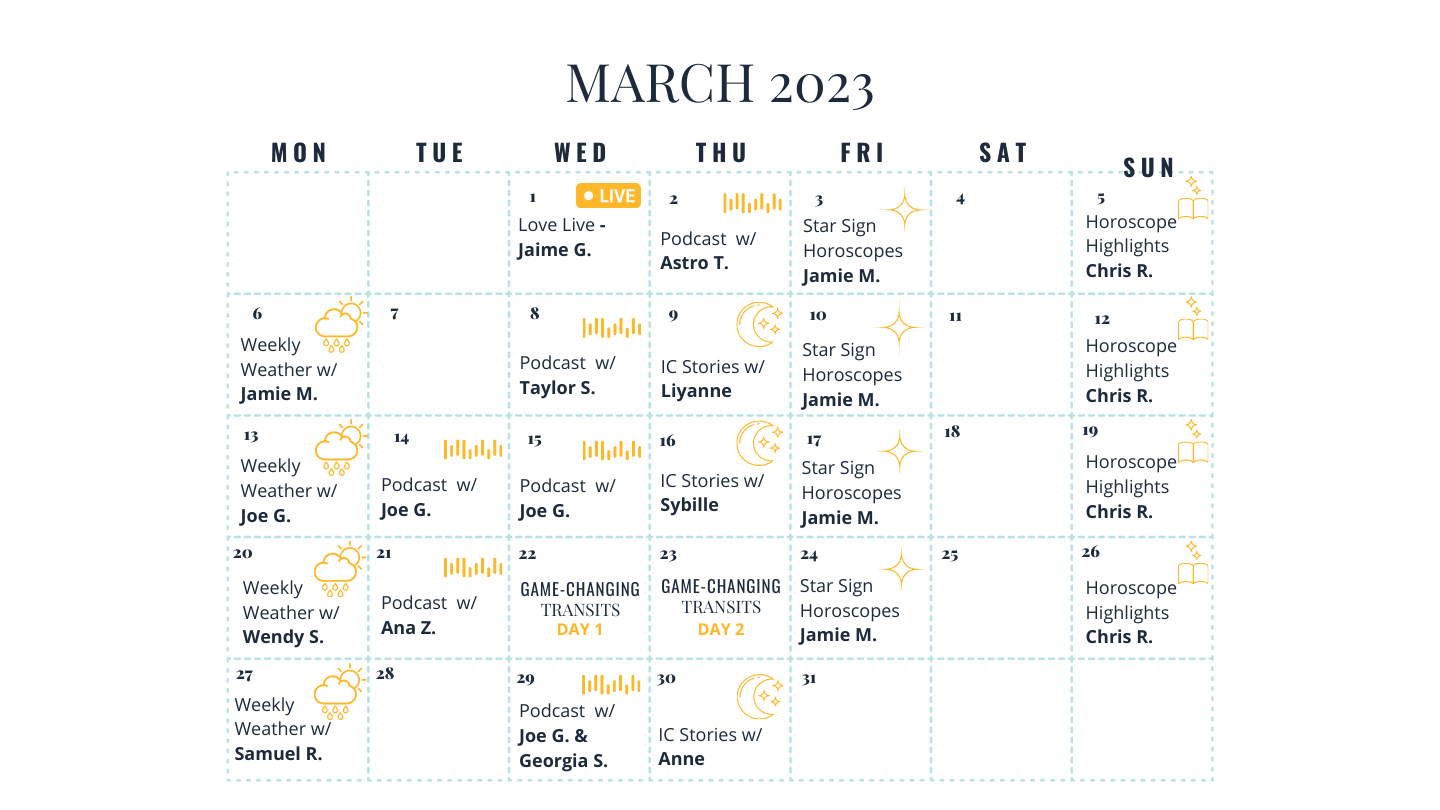 Sign up to receive calendar updates straight to your phone and never miss any of our events, including Astrology Forecast Panels, Master Astrologer Summits, Free Astrology Classes & Webinars!