It looks like your heart is in the right place, but your head isn't. This disconnect often happens when Mercury squares Saturn in the sky (November 10th). All it takes is a superior raising an eyebrow or a partner looking askance, and you will feel the courage drain out of your convictions. There are times when it pays to have one foot in and one foot out, but this isn't one of them because the person who will suffer most from your uncertainty is you. Decide whether you're really behind that gesture you want to make because if you're not, then it's better to backtrack now.
Get your personalized Free Online Weekly Horoscope delivered straight to your inbox!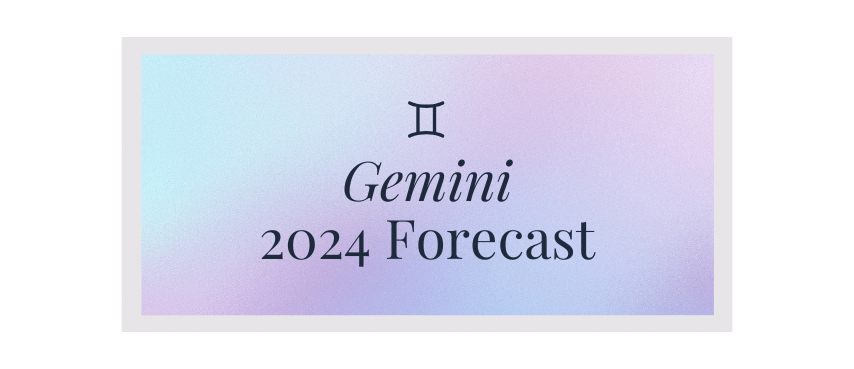 Gemini, your 2024 horoscope promises a memorable adventure. Adjustments will be needed as you make discoveries within and without, but as the months unfold, you'll quickly see how every change was a gift.
Top Themes for the year
• Exploration and expansion through learning & adventure.
• Nurturing creativity & romance.
• Expressing your authentic self within your community (local vibes).
The first month of the year will bring the powerful planet Pluto back into your 9th house of Aquarius. Pluto digs deep, revealing & altering belief systems and perspectives that might have previously set boundaries around your curious nature. This energy will bring lessons that are not only insightful but deeply transformational. The more present you are now, the easier the growth and journey ahead will be.
The eclipse season in March & May and September & October will deepen this theme in your life. You may need to prioritize what brings you joy, creativity, and love, which may mean releasing unhealthy codependent connections. These actions can easily lead to new allies and the perspective they inspire.
This year, your sense of purpose, career, and reputation is also a notable area. On April 10th, Mars & Saturn meet in your 10th house, and on September 18th, there will be an eclipse. Your strategies and actions concerning professional life may be up for review and restructuring. An excellent question, Gemini, is what do you need to bring into your life or let go of so that your home and work-life balance is in harmony?
When Jupiter & Uranus meet in your 12th house on April 20th and Venus & Jupiter on May 23rd, you may find your dreams and subconscious brimming with untapped insights and hidden treasures that hold keys to navigating your reality. It will be a time to trust your instincts, no matter how off-course they may seem. On May 25th, Jupiter will move into your sign. This once-in-12-year transit will usher in self-expansion and abundant personal growth.
Gemini, your journey through 2024 will be both revelatory and explorative. This dynamic interplay of cosmic events invites you to dance with your natural duality. Trust in the magic of beginnings, endings, and the beautiful in-betweens 2024 invites you to explore.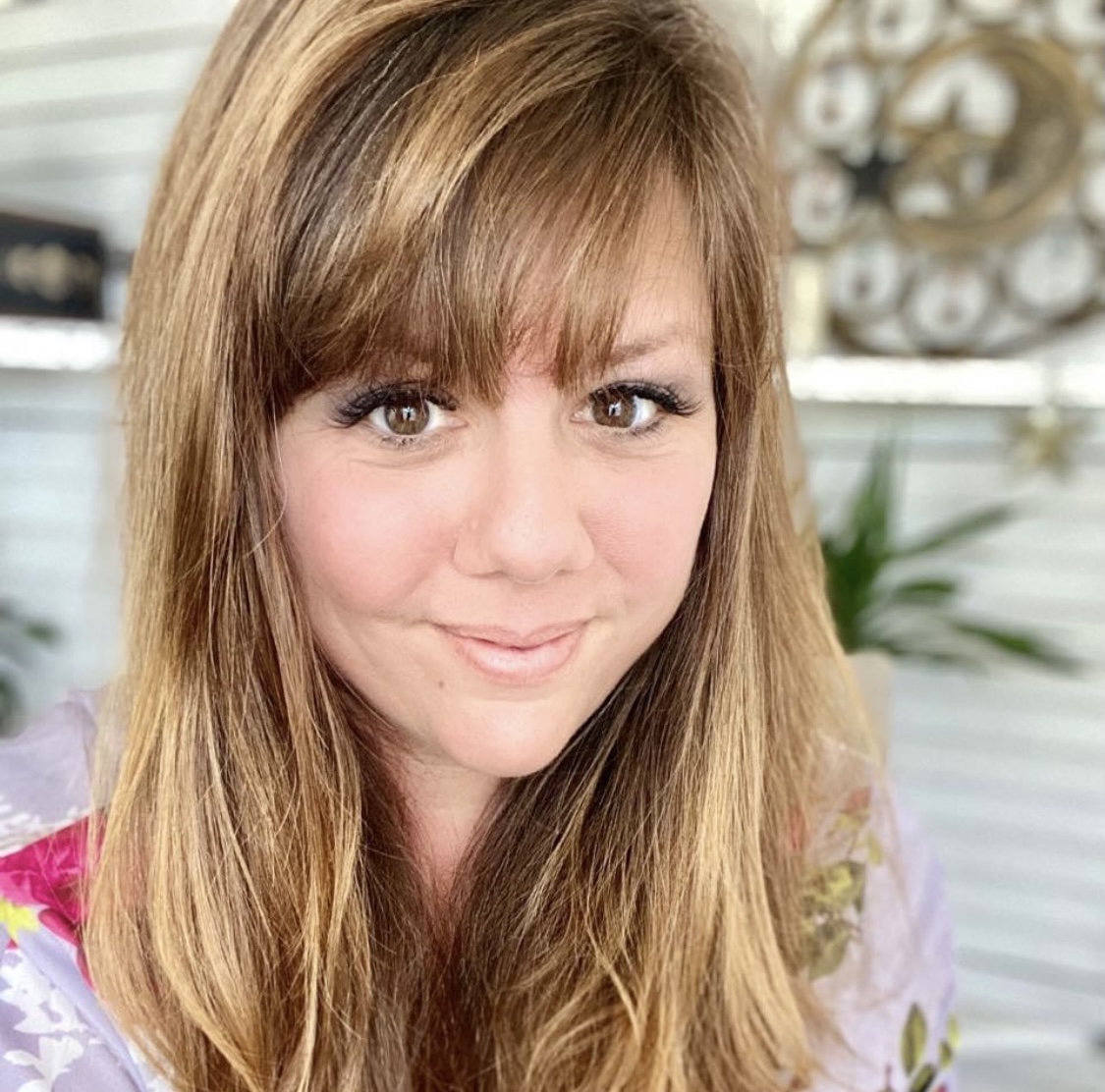 Jamie Magee is Astrology Hub's Broadcast & Community Coordinator and the host of the Star Sign Horoscope Podcast.
Jamie is an avid lover of anything magical and empowering. Astrology has been a constant guiding light and companion throughout her life. As a business executive, she often used Astrology for daily problem solving and inspiring teamwork. Jamie's Young Adult novels (twenty-two of them) have Astrology deeply woven into the soul of the stories. With over a decade of focused study and practice in hand, she thrives on introducing the soul-deep-power of Astrology through her writings and practice.
Jamie is eager to help you fall in love with the ancient wisdom held in the stars!
Christopher Renstrom is the creator of Rulingplanets.com, an online astrology site based on his bestselling book, Ruling Planets, which was published by HarperCollins in 2002 and has sold out its print run. He currently writes the daily horoscopes for the San Francisco Chronicle and SFGate.com. Renstrom also lectures on the history of astrology in America from pre-Revolution to modern times, which is his specialty, and runs Ruling Planet workshops around the country. Christopher's latest book, The Cosmic Calendar is published by TarcherPerigee, an imprint of Penguin Random House. His new book, Rise & Shine: An Astrological Guide to How You Show Up in the World is available now.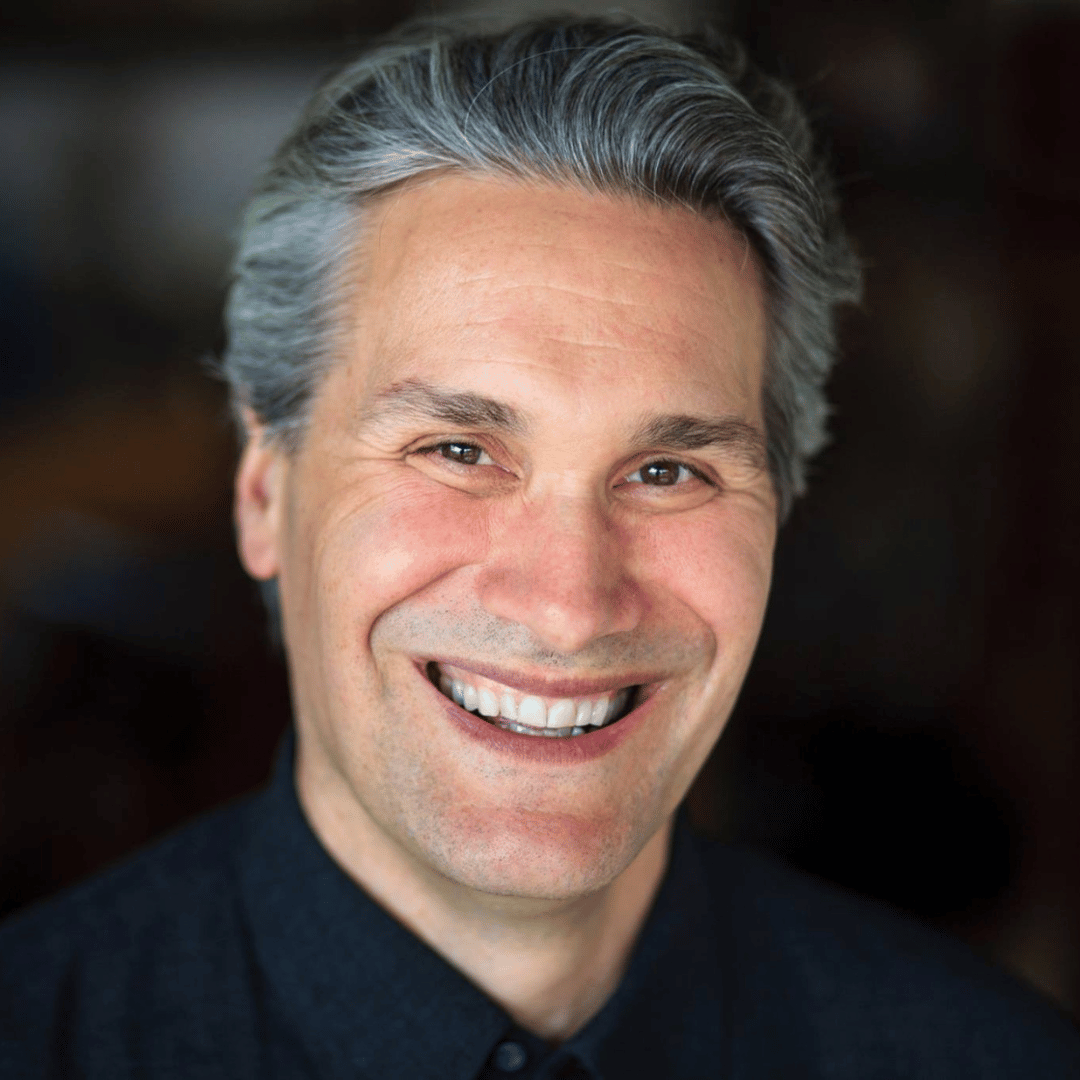 Want more Astrological Guidance? Get a personalized Astrology Report!
An astrological report is a wonderful way to get you acquainted with your unique astrology chart and to explore your strengths, areas of opportunity and what challenges and blessings lie ahead.
Chose whichever report suits your needs best: