This week, I want to share with you what is without a doubt one of my favorite podcast episodes of all time.
Astrologer Richard Tarnas joined me for a conversation on the Astrology Hub Podcast and I was blown away by not only his brilliant mind but his beautiful heart.
Richard is a living legend in the astrological world and you'll see why.
He shares his profound understanding of astrology, the co-creative power of its gifts, why every single thing that we're doing matters and has meaning and so much more.
If you need a little something to bring you back home to the poetry and beauty of astrology, you don't want to miss this one.
With love,
Amanda
CEO & Founder
P.S. Registration for Changing of the Gods: When the Stars Align for Revolutionary Times (a 10-part docuseries based on Richard Tarnas' book, Cosmos and Psyche) is now available!
Go to astrologyhub.com/changingofthegods to register.
*Episodes in this docuseries will begin to be released starting on February 22.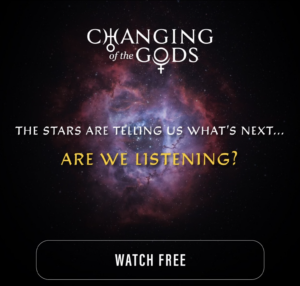 [WEEKLY WEATHER] with Jenn Zahrt
Astrologer Jenn Zahrt joins us to explain how you can maximize progress by working with Mercury and Venus direct and more! Watch or listen here.

[HOROSCOPE HIGHLIGHTS] with Christopher Renstrom
This week, Christopher preps us on what to expect with the upcoming Mars trine Uranus and Mercury's third conjunction to Pluto. Watch or listen here.
[STAR SIGNS] with Jamie Magee
Find out how each sign can find ways to reclaim power through responsibility and how Jupiter and Mars will propel you toward expansion. Watch or listen here.
with Richard Tarnas
Learn Rick's perspective on how astrology works, the pivotal understanding that changed his life, and more in this very special episode. Watch or listen here.
Aquarius Season Resources!
Want to show more love to your Aquarius child? Or Maybe YOU are an Aquarius and want to learn how to better nurture yourself… we have some tips for you! Read the article here.
Listen to Astrology Hub's Aquarius Season Playlist!
Need a little pick-me-up to help you groove with the cosmic waves?
Need a little pick-me-up to help you groove with the cosmic waves? Check out this playlist lovingly curated by the AH Team and feel those Aquarius vibes. Listen here.