As we continue on during this time of deep and difficult transformation, it was so grounding to have this conversation with Christopher Renstrom that one viewer called "so soothing with warmth."
In this special episode of the Astrology Hub Podcast, Christopher shares his beautiful perspective on the seasonal nature of astrology and life itself.
If you are feeling like hope and joy are harder to reach these days, I'd love to invite you to consider this perspective from him…
It's not always going to be like this. Just like the Sun travels through the stained glass windows of cathedrals, highlighting different scenes, it travels through the story of our lives.
To be in reverent observation of your own nature, your own personal shifting seasons, is one of the most powerful things you can do to stay grounded and live your best life as the winds of change blow about you.
As Christopher says, "You're alive and it's the nature of life to live." 
With love,
Amanda
CEO & Founder
P.S. Just a few more days until Christopher's new course, The Cosmic Calendar, begins! If you want to discover when you're "in" or "out of season," and how to time your life in concert with your unique birth chart, we'd love for you to join us.
You only need a basic understanding of your chart to get a LOT out of this class. And more advanced students will love learning the techniques he's using (and that he uses for his own forecasting and readings)!
Click here to learn more about The Cosmic Calendar and join us today!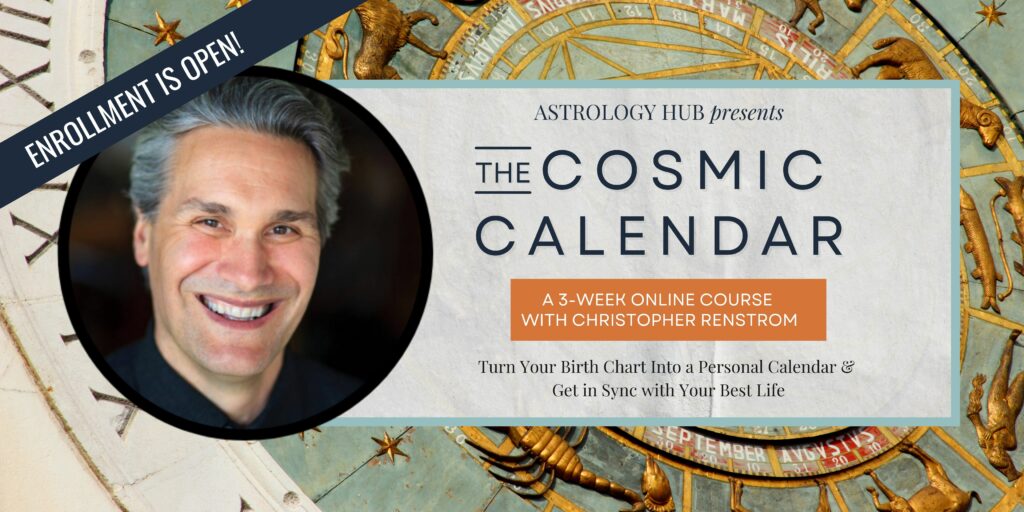 [WEEKLY WEATHER] with Stormie Grace
Astrologer Stormie Grace returns to give us the rundown of planetary energies for the week ahead and how you can navigate them. Watch or listen here.

[HOROSCOPE HIGHLIGHTS] with Christopher Renstrom
This week, Venus forms its final conjunction to Pluto, bringing a conclusion to a broken tie or pledge initiated in December. Watch or listen here.
[STAR SIGNS] with Jamie Magee
Find out which area of your life is ready for intense transformation this week and what gifts the New Moon in Pisces has in store for you. Watch or listen here.

with Christopher Renstrom
Get an inside peek into Christopher's new course, learn how cultures have used Astrological Calendars to plan their lives for centuries, how  Julius Ceasar changed the way we keep time, and more! Watch or listen here.
[COSMIC CONNECTION] with Rick Levine
Discover the Astrology behind the Russian Ukraine Dynamics, why the New Moon of March is a major turning point, and how Rick manages difficult transits. Watch or listen here.