Finding Fulfillment in your Natal Chart with Mychal Bryan
A Traditional Astrology Approach for Discovering Your Unique Path and Living it to the Fullest…
We often waste precious time pursuing things in our life that will not lead to the deep sense of fulfillment we all crave. This workshop holds a unique opportunity to master Mychal Bryan's signature system, drawing from Traditional Astrology, for uncovering your soul and psyche within the chart. The techniques and perspectives you'll learn will help you find your path to clarity, fulfillment, and peace in life.
In this workshop, you'll gain invaluable insights into your natal coding and promise, get insights into who and what you're NOT here to do so you can stop wasting time on things that feel misaligned, and tap into your innate skills and abilities based on your unique astrology chart.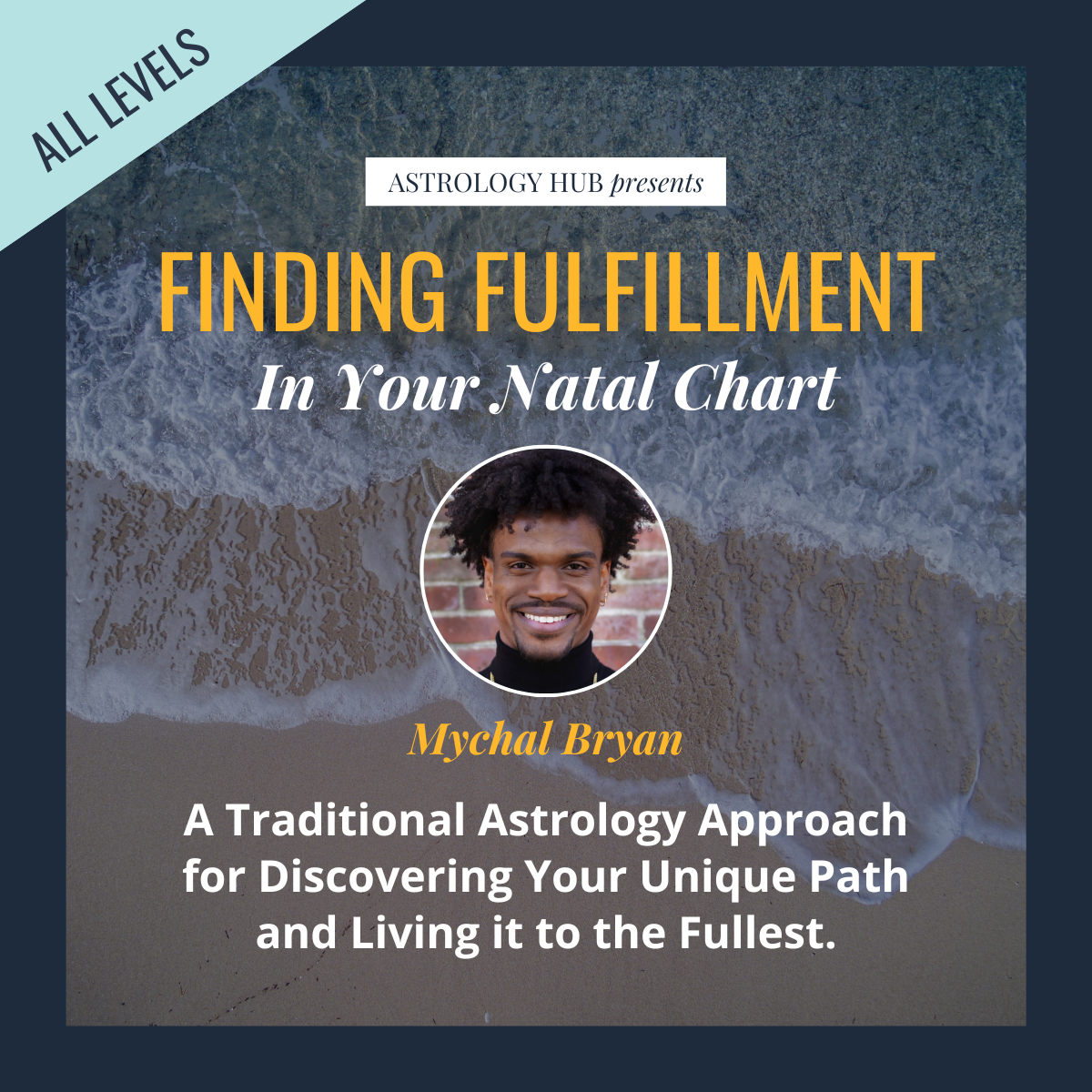 INSTRUCTORS: Mychal Bryan
DURATION: 3+ hours
FEATURES: 
What you'll get:
🔸 One (1) live workshop focusing on astrological techniques to improve your personal fulfillment ($97 value)
🔸 One (1) Live Q&A sessions for the opportunity to get your questions answered live ($97 value)
🔸 Video, audio, and transcript format, including closed captioning on the recordings ($17 value)
🔸 The complete downloadable slide decks ($17 value)
🔸 Lifetime access to all course content ($97 value)
PLUS EXCLUSIVE BONUS SUPPORTING CONTENT:
🔸 Specially curated list of digital Astrological Texts from Georgia Stathis ($47 value)
🔸 Worksheet for each workshop ($33 value)
TOTAL VALUE: $407
YOUR PRICE TODAY: $97
CURRICULUM:
🥳 Bring More Fulfillment & Purpose Into Your Life
Discover who you are meant to be in this lifetime and what skills and abilities are naturally available to you based on your astrological makeup.
 In this workshop, you'll learn Mychal's signature system for finding the soul and psyche within the horoscope and how you can use it to find greater clarity, fulfillment, and joy within your life.