Understanding and Working with the Hemispheres w/ Dr. Stormie Grace
Do you want to be able to read a chart at a glance? 
In this 90 minute mastery class, Dr. Stormie Grace will teach you about the hemispheres of a chart, what they represent and how you can use this knowledge to glean a clear overall view of any chart you look at. You'll also learn simple, effective rules for using this technique, how to consider retrograde planets, and what should not be considered when using this method.
This is an easy but powerful way to gather an accurate first impression that can guide you into looking at any chart with depth and accuracy.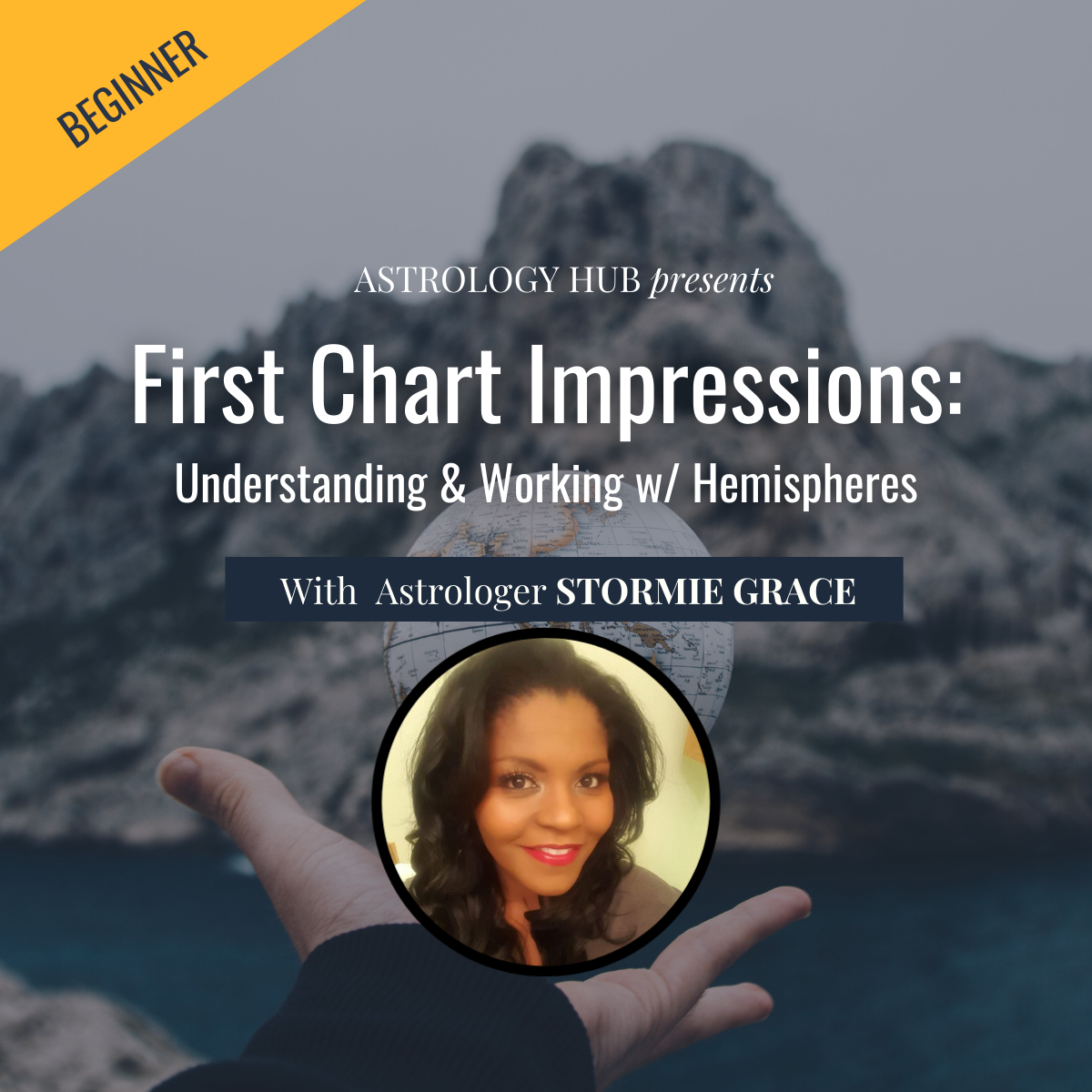 INSTRUCTORS: Dr. Stormie Grace
DURATION: 135-minutes
FEATURES: 
A 90-minute pre-recorded Mastery Class in audio, video, and transcript format ($57 value)
A 45-minute pre-recorded Q&A session in video, audio, and transcript format ($47 value)
Cliffs Notes ($27 value)
Total ValueL $131
Your Price Today: 97
CURRICULUM:
You Will Learn:
How to break up the chart into 4 hemispheres and what houses correspond to each hemisphere.

How to identify if a chart has a heavy emphasis on a particular hemisphere, and how that could manifest in the native.

How this technique applies to retrograde planets and individuals born in the Southern Hemisphere.

Putting it all together with chart examples, and how to use this technique to inform your first impression of a chart