An independent, creative force in the astrological community for over 30 years, Frank Clifford has built an eclectic career in astrology, palmistry and publishing. He has written a dozen books (including his book Getting to the Heart of Your Chart) been a Sun sign columnist, a consultant for clients and businesses, a researcher/compiler of birth data, and a publisher of over 35 publications.
He regularly writes for various magazines and guest edits The Mountain Astrologer. Frank lectures all over the world and runs online courses with the popular London School of Astrology, which has branches in China (New Moon) and Japan (ARI/LSA Japan).
Back in 2012, at age 39, Frank became the 13th and youngest recipient of a Lifetime Achievement Honor, The Charles Harvey Award, for Exceptional Service to Astrology. Past winners include Liz Greene and Robert Hand. In 2016, Frank received a writing award from ISAR and two years later was honored with a Regulus Award nomination for Enhancing Astrology's Professional Image.
Enrollment is Open! Join Frank for a 3-week journey to EMPOWER your astrology!
At best, Astrology is an empowering, self-validating and insightful journey into who you are and who you were born to be.
But often people fixate on negative concepts about certain "bad" or "detrimental" placements and don't realize that in actuality every planet, sign and house has a spectrum of possibility.
This workshops series is an antidote to the fatalistic interpretations that fill websites and books... That have you second-guessing your ability to succeed in life as an entrepreneur ... or feeling doomed to repeat your catastrophic break-up over and over.
You will reframe limiting and depressing stereotypes and get back to the archetypes and essence of your astrological design.
Your birth chart describes the energies (motivations, challenges and passions) behind your life work, your relationship choices and experiences. It helps you discover – and then become – the best of who you were born to be...
And that's exactly why I've teamed up with Astrology Hub to bring you on this 3-week journey into Empowering Astrology!
Hope to see you there, 
Frank Clifford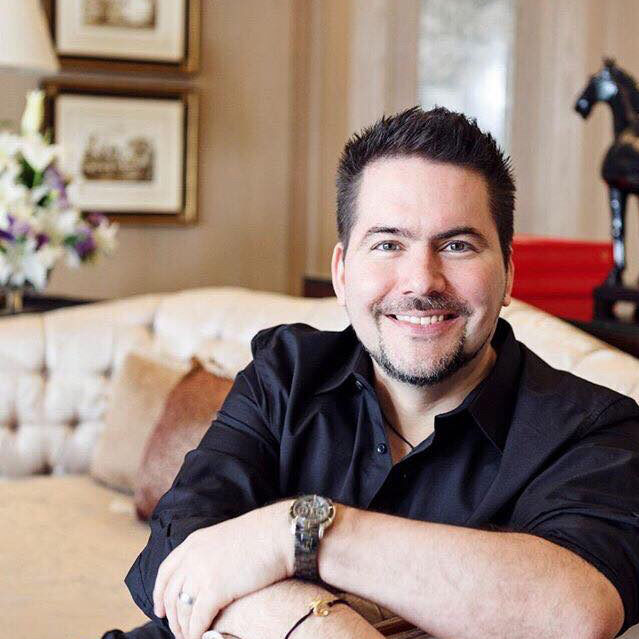 In this series of two hour workshops taught exclusively for the Astrology Hub community, Frank will teach you about: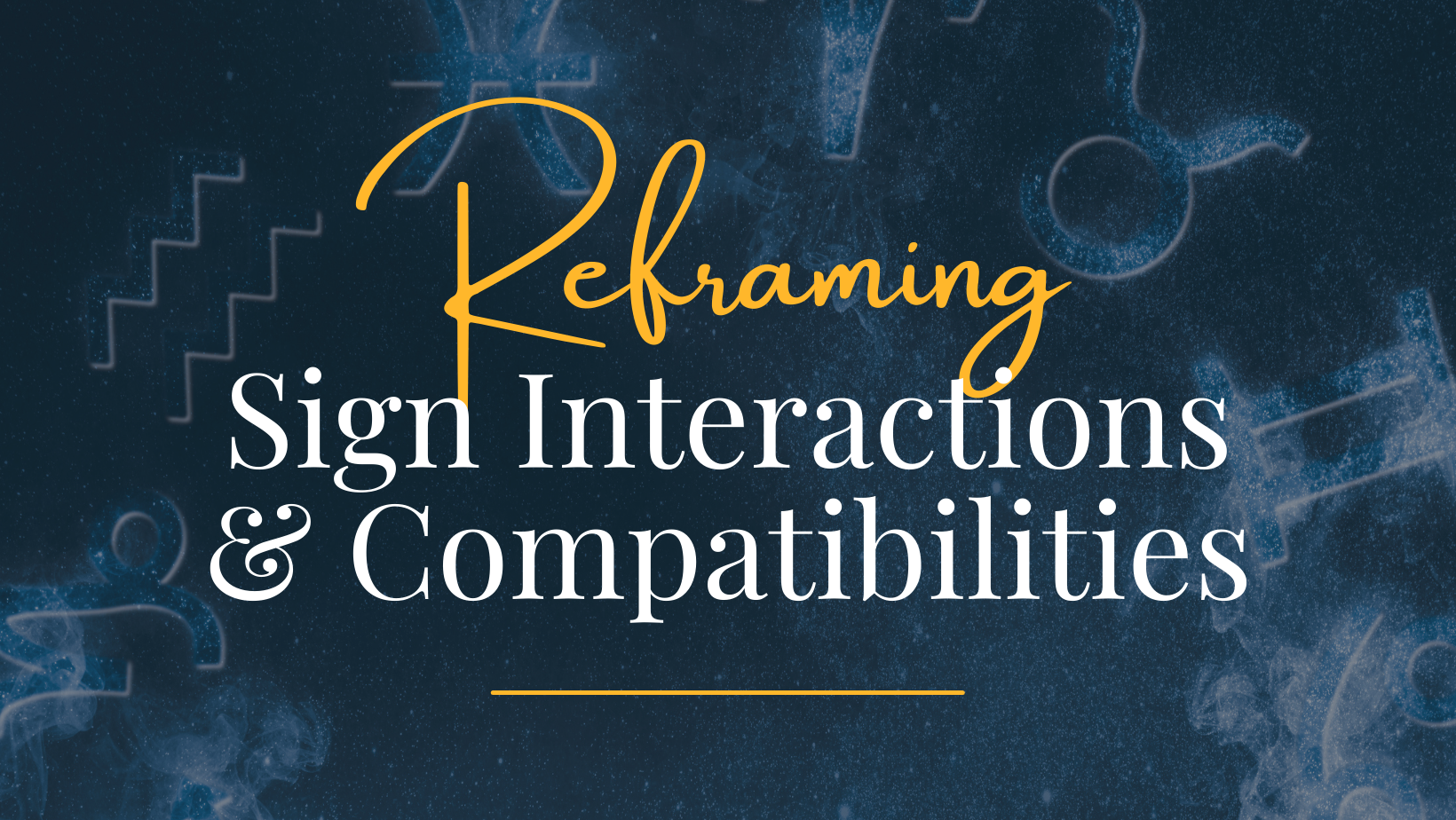 WORKSHOP 1 – Reframing: Zodiac Signs & Compatibility
Explore the similarities, differences, and the relationships between the zodiac signs.
Get to the "heart" of sign combinations so you can embrace their gifts and differences.
Discover the power and blessing of certain popularly known "bad combinations".
Strengthen your personal relationships (and your relationship to YOURSELF)!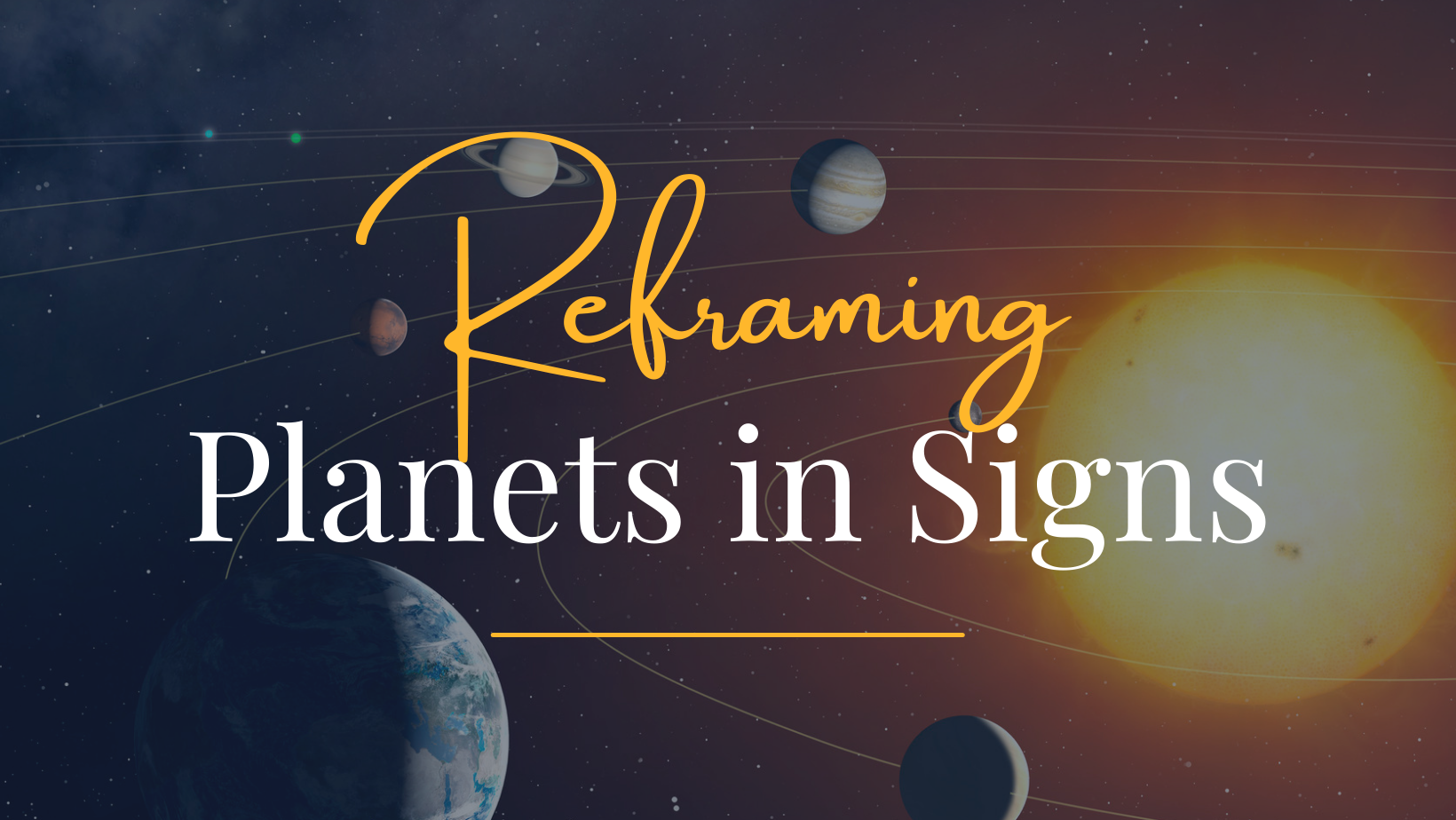 WORKSHOP 2 – Reframing: Planets in Signs
Understand how different planets behave depending on the sign they are in so you can harness your unique gifts.
Explore the endless possibilities and strengths of commonly snubbed planetary positions in your natal chart.
Learn about extraordinary accomplishments of people with "bad" or "debilitated" planets in their chart... No, you're not doomed!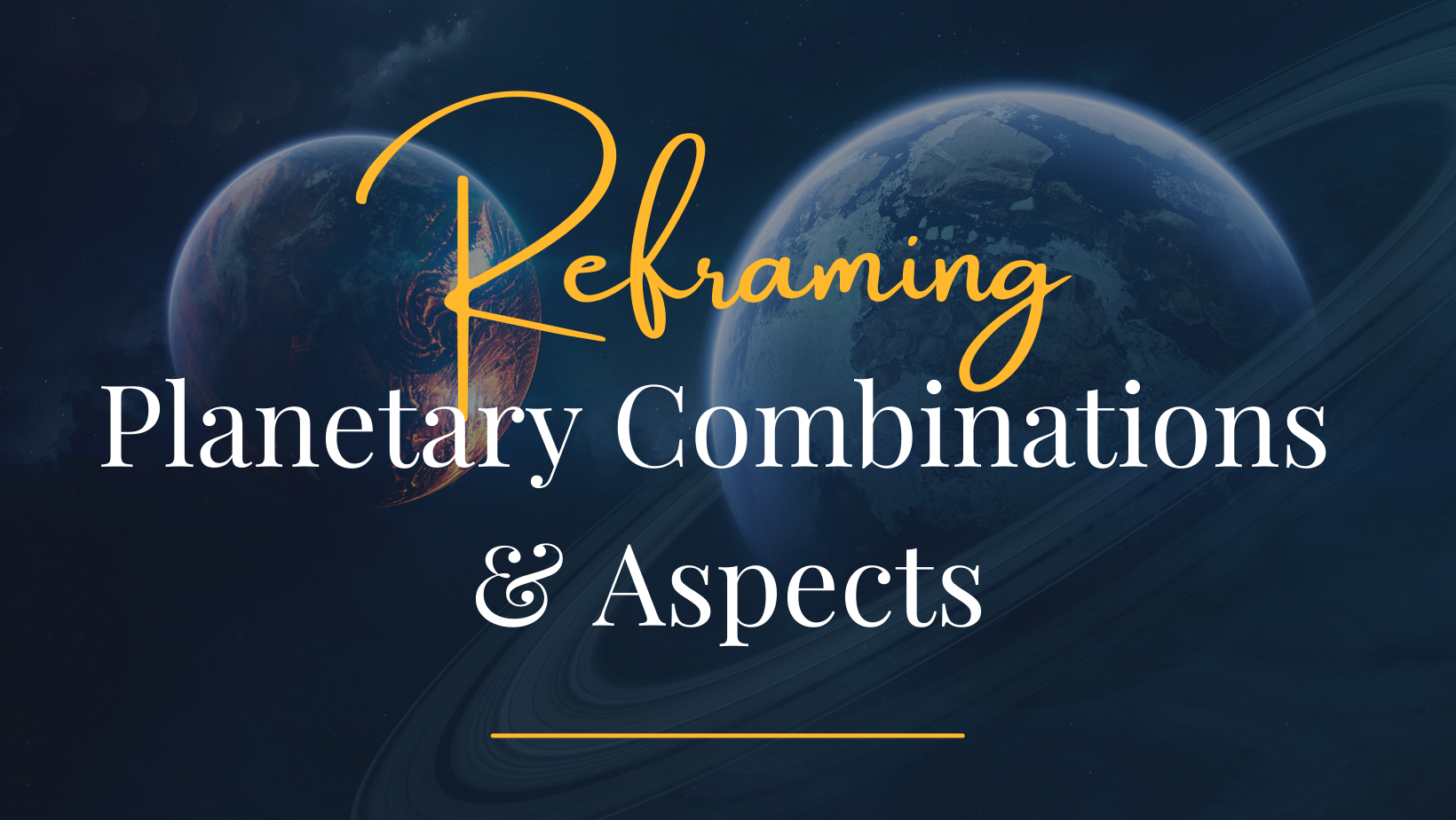 WORKSHOP 3 – Reframing: Planetary Combinations & Aspects in Your Chart 
Understand how "problematic, negative or scary" aspects can actually be your superpowers.
Discover why certain aspects have such a bad rap in the first place and why there is no reason to fear ANY planet or placement.
Learn to master the extraordinary geometry of your natal chart to reap the richest rewards your life has to offer!
Whether you're a beginner or a lifelong student of astrology, you'll benefit from the masterful, sensitive, and humorous perspective that has students raving about Frank's teachings.
And whether or not you believe you chose the chart you were born with, it's YOUR chart and it's full of riches, gifts, and unique beauty!
Join Frank to make the VERY MOST of your map of potential to empower your understanding of yourself and your relationships with others.
Enroll in the Empowering Astrology Workshop Series today!
PRICE: $147
IC Member Price: $117 (check your membership for the IC coupon)
"Frank is a wonderful teacher. He takes his wisdom and knowledge of astrology down to the simplest denominator in a rich way. Love! Thank you Frank and Astrology Hub.✨ "
-Joyce J
"A huge fan of Frank! This is so incredibly exciting, comforting and beautifully professional!"
-Andria N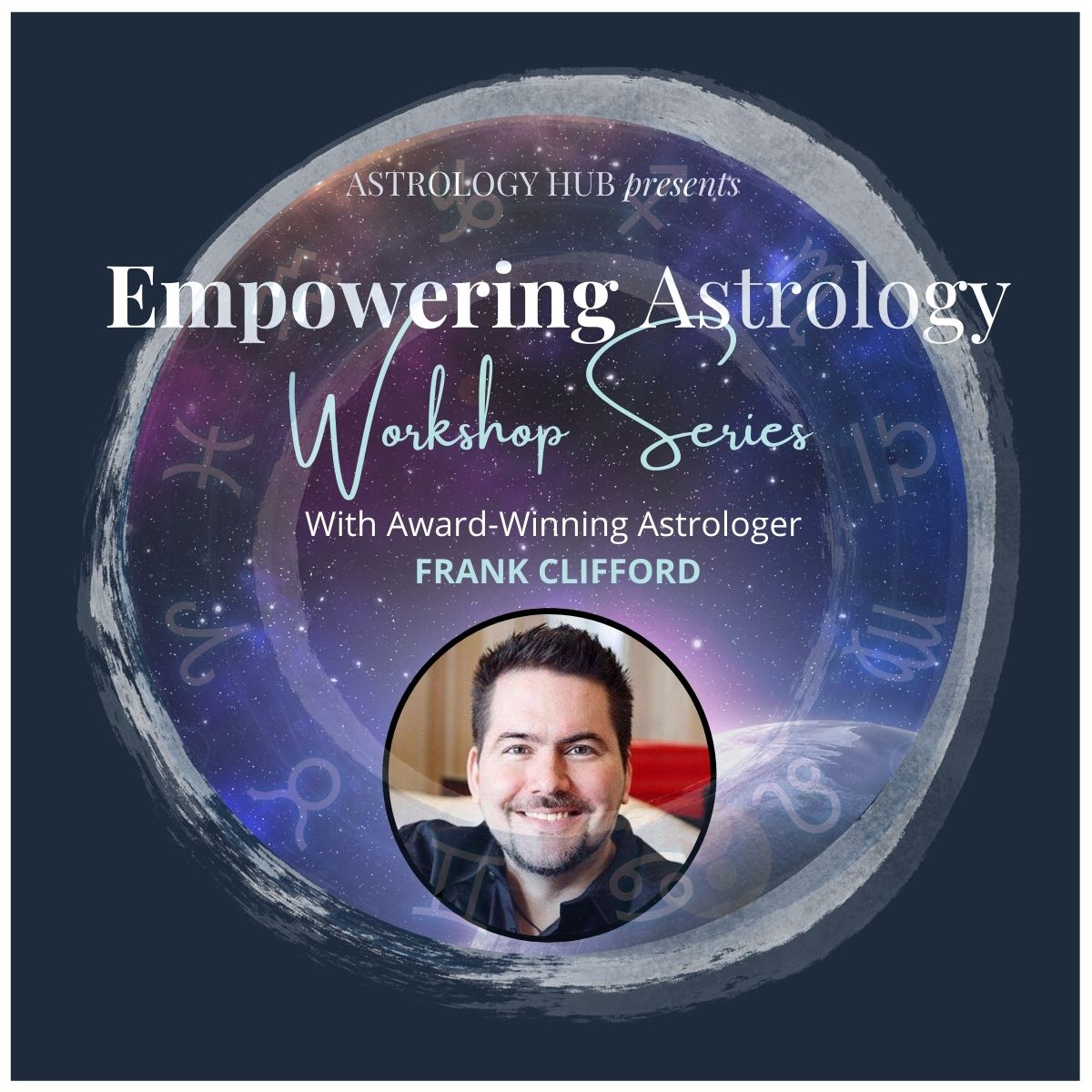 If you can't make the live events, no worries! The recordings will be made available within 24 hours and you'll get lifetime access to the workshops to revisit at your own pace!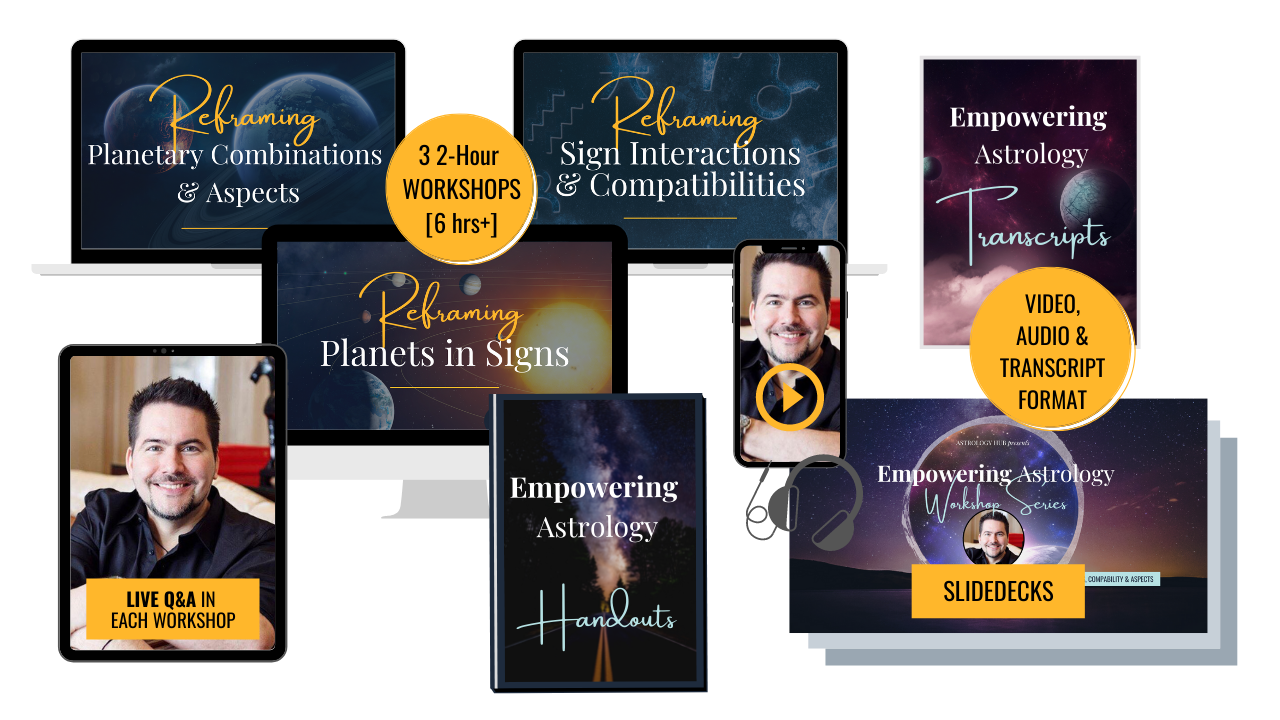 Access to the

THREE Live 2-Hour Workshops (6 hours total!) 

on

October 6th, 13th & 20th ($147 value)
THREE Live 30-Minute Q&A sessions

at the end of each workshop with a chance to get your question answered

($47 value)
Lifetime Access

to the

Recordings

of the live events in

Video, Audio & Transcript

formats

($147 value)

The complete

Slide Decks

in PDF format

($17)
PDF Handouts

for quick reference

($37)
A whole new empowering perspective on your chart, sign compatibility,  good placements and "bad placements"... and, Astrology! (priceless!)
TOTAL VALUE: $395
YOUR PRICE TODAY: $147
What our Reframing the Zodiac Signs students are saying...
"Frank was an awesome teacher and I would love to learn more from him. He helps me stay positive and has a very calming style."
-Mary S
"So happy I decided to go ahead with this even though money is limited."
-Judy