Cosmic Insider |
The Most Cinematic Week of the Year
"We're not isolated specks of meaning-seeking dust in the cosmos, we're active and graced participants."

—Richard Tarnas, PhD, The Astrology Hub Podcast
Before I get into the astrology of the week ahead, I wanted to highlight the incredible conversation that I had with the legendary Richard Tarnas about astrology's role in creating a better future.
Like a lantern lighting the path ahead, Rick guides the way to a more soulful, life-enhancing relationship with astrology.
He illuminates how astrology is "an archetypal telescope to the heavens" that reveals important realities about who you are, how there are dangers in attempting to control life rather than participate in it, and how this sacred gift can help you find home.
I could go on and on about how powerful this episode was, so instead, I'll share what some viewers had to say: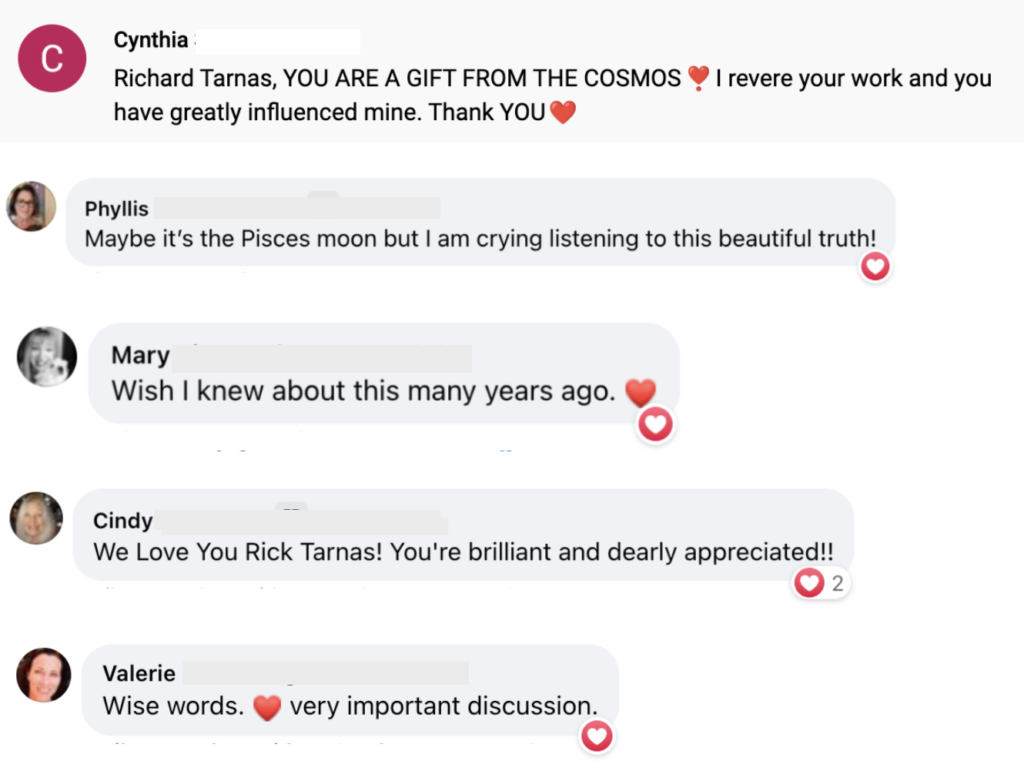 I have no doubt you'll be blown away by the depth, intelligence, and care that Rick brings to this cosmic art and practice.
Plus you can hear directly from Rick about Your Astrological Initiation, the upcoming workshop he'll be teaching with his daughter Becca, which is now open for enrollment!
Now on to the week ahead…
Astrologer Jenn Zahrt joined me on the Weekly Weather to talk about why this week's Neptunian influence will have you "editing the movie of your life".
This review phase will have you reviewing the footage of your unfolding life and seeing what's missing, what you're longing for, and what you want to reimagine for your future.
So here are your tips from Jenn to work with the energy of the days ahead…
🧭 Monday: Energy for course correction.
A Sun/Saturn quincunx calls for course correction and responsibility. The Moon in Aries puts a fire in your belly and gives you the energy to act. Just watch out for the prickliness and intensity as the Moon squares Pluto later in the day.
🛀 Tuesday: Permission to chill.
The Moon is in Taurus. Take it slow, recalibrate from a place of rest, and take the invitation to pause.
⚡ Wednesday: Let go & step into liberation.
The Saturn/Uranus square brings up the 2021 themes of "old versus new". The Moon conjuncts Uranus bringing lightning bolt energy to your fingertips and urging you to let go of anything that holds you back from authentic expression and liberation.
😌Thursday: Relax into the void.
The Moon trines Pluto before it goes void. There won't be a lot of energy until later in the day so relieve yourself and others of the need to get things done. Meditate, tune into the Now, and take that lunch date with a friend!
🎞️ Friday: Connect to imagination & dream.
Venus squares Mars creating a tension between efficiency and exploration. Relationships can be flirtatious and it could be a good time to go on that first date. The Sun will oppose Neptune making for a good movie night with friends.
💬 Saturday: Do your chores & share your ideas.
The Moon trines Saturn and gives you a reality check. This is the time to do your chores and get on top of things and the waning Quarter Moon brings in a productive and chatty energy.
🛋️ Sunday: Get cozy & see what comes up for review.
The Moon in Cancer makes for a cozy Sunday while Mercury opposing Jupiter for the second time gives you the opportunity to see what needs to be revised by the time it makes its final pass on October 12th. 
To get the full scoop from Jenn and learn more about how you can use this week to recreate the movie of your life, check out the full episode.
And stay tuned for more information about the workshop Jenn will be teaching on Astrological Magic this October… ✨
May your week be filled with not only reviews, planning, and productivity but also connection, magic, and movies!
With love,
Amanda
P.S. Don't miss this once-in-a-lifetime opportunity to learn from Richard & Becca Tarnas to wield the gifts of Astrology with dignity and a deeper soul connection in Your Astrological Initiation with Richard Tarnas & Becca Tarnas!
Whether you're applying astrological guidance in your own life, researching historical patterns, or preparing to offer readings to your community, this workshop will give you what you need to avoid common pitfalls and offer the gift of astrology in the best way possible.
Click here to learn more about Your Astrological Initiation and join us today.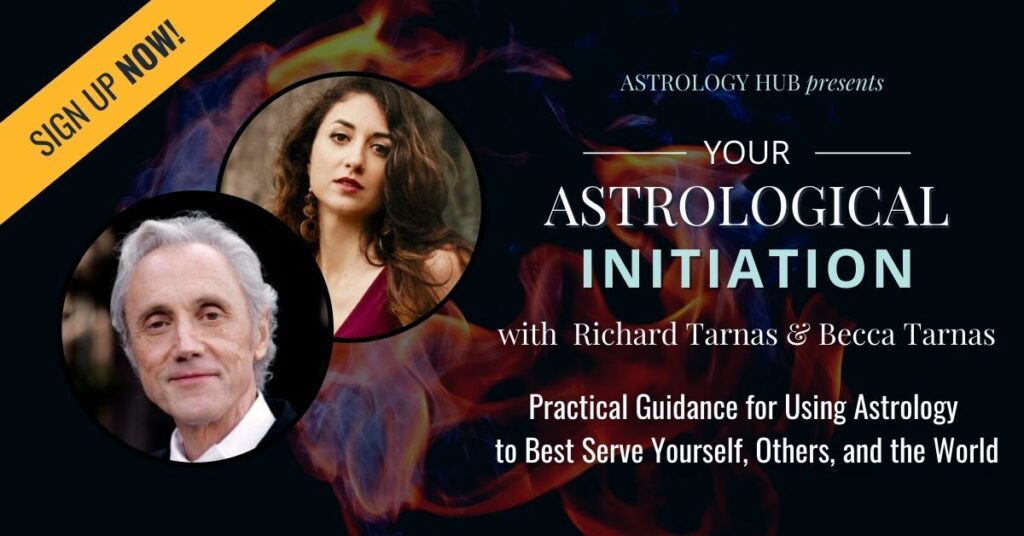 [WEEKLY ASTROLOGICAL WEATHER] with Jenn Zahrt, PhD
Astrologer Jenn Zahrt shares her forecast for the week ahead including how to use it to move forward from Neptune's Full Moon last week. Watch or listen here.
[HOROSCOPE HIGHLIGHTS] with Christopher Renstrom
Christopher shares the story of Odysseus and the misleading Neptunian experience he encounters at sea. Watch or listen here.
[STAR SIGNS] with Jamie Magee
Learn what area of your life this week's potent energy will be and how you can break out of your comfort zone while maintaining boundaries. Watch or listen here.
with Richard Tarnas, PhD
Learn about the power of an astrological worldview and the difference between how it was experienced in the past influences the present. Watch or listen here.