The End of the Mercury Retrograde
Astrology Forecast for September 2023
Join Astrologer Rick Levine and Amanda Walsh in our latest podcast episode, as they unravel the cosmic mysteries of the month of September 2023.
On this episode, you'll learn…
🌔 How the upcoming eclipse season might bring about instantaneous resolutions, potentially fostering positive outcomes for a significant portion of the population.
🌕 The role of the full moon at the end of the month in encouraging individuals to find common ground, moving beyond the dichotomy of right and wrong.
🌖 Insights into September's astrological events, characterized by a blend of agitation and stability, and the unique energy dynamics influenced by several planets in retrograde.
Get Your FREE Guide to Harmonic Aspects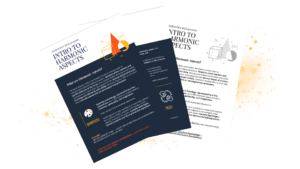 💬 Expand Your Astrological Vocabulary: Move beyond the elementary and explore the nuanced world of harmonic aspects.
👁️ Reveal Hidden Aspects: Gain fresh insights into your life path by understanding how these unique aspects work.
💎 Refine Your Chart Interpretations: Add a layer of sophistication to your chart readings, making them more resonant and individualized.
🌟 3 Weeks. 3 Legends. 3 Chart Reading Techniques for Unlocking Your Highest Potential.
In this workshop series, you will experience 3-weeks of back-to-back workshops including a 2 hour teaching and 90 minute live Q&A, focused on chart reading techniques that will help you overcome financial roadblocks, optimize your health, and find more fulfillment in your life.
You'll also get to learn from 3 legendary teachers who have over 100 years of collective experience!
And you have the opportunity to custom tailor this experience for you and your unique needs… Learn more at astrologyhub.com/workshop