The Astrology-Gene Keys Connection w/ Amma Li Grace
Learn the innovative Gene Key Connection with Astrology
What are the Gene Keys? If you love astrology, they are a great addition to your practice! Learn about their innovative correlation with Astrology, biology, and ancient symbolism in this Mastery Class with Amma Li Grace. You'll learn of the origins of the Gene Keys and how they correlate with astrology along with the human genome and the iChing, along with ways to use the Gene Keys with your chart.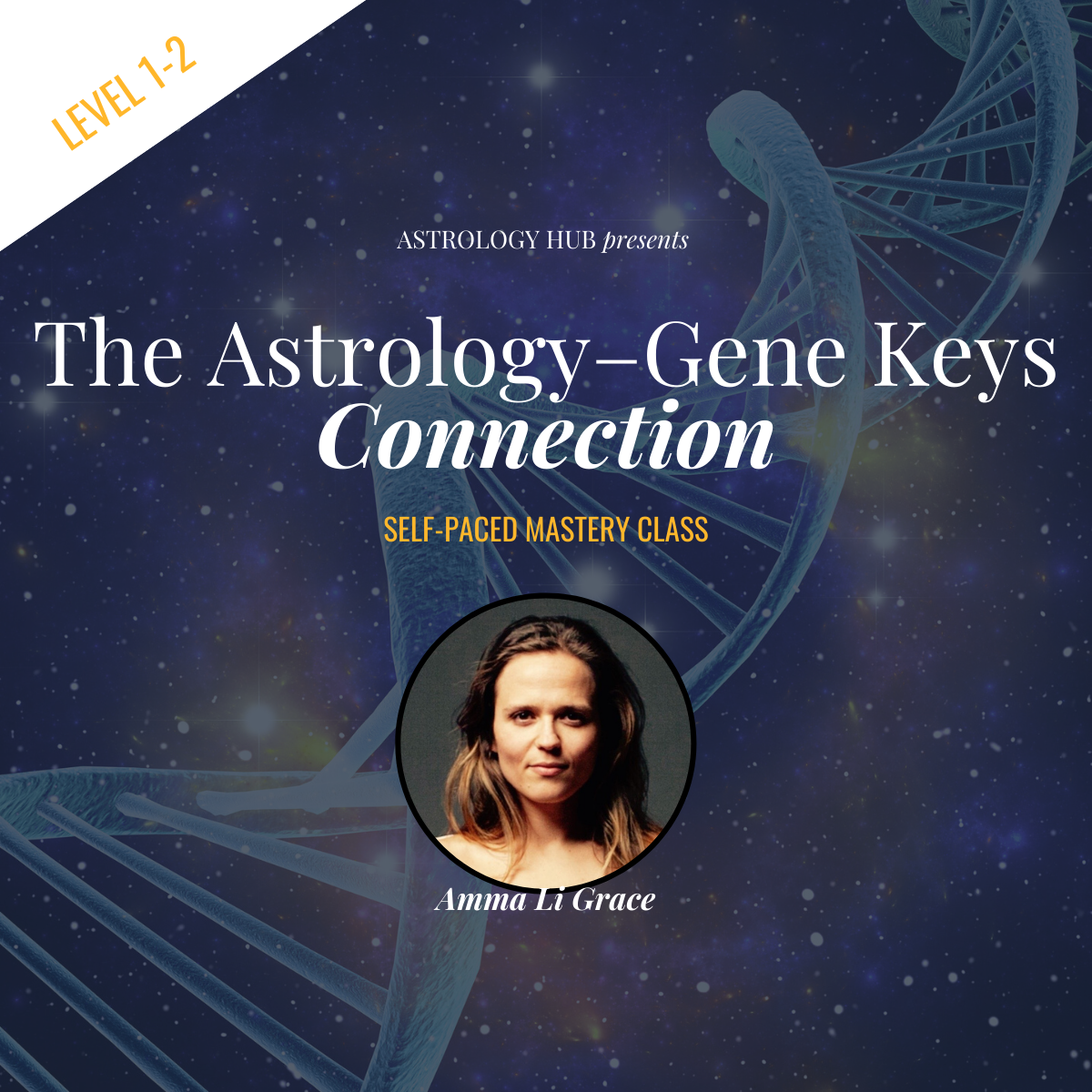 INSTRUCTORS: Amma Li Grace
DURATION: 1+hours
FEATURES: 
1, 75-minute pre-recorded Mastery Class in audio, video, and transcript format ($57 value)
1, 30-minute pre-recorded Q&A session in video, audio, and transcript format ($47 value)
Cliffs Notes ($27 value)
TOTAL VALUE: $131
YOUR PRICE TODAY: $97
CURRICULUM:
What the Gene Keys are and where they came from

How the Gene Keys relate to Astrology and how they can work together to give you a deeper level of understanding of yourself

About the Art of Contemplation and how this unlocks the keys for you

How to work with the Gene Keys in your chart, as well as for transits!