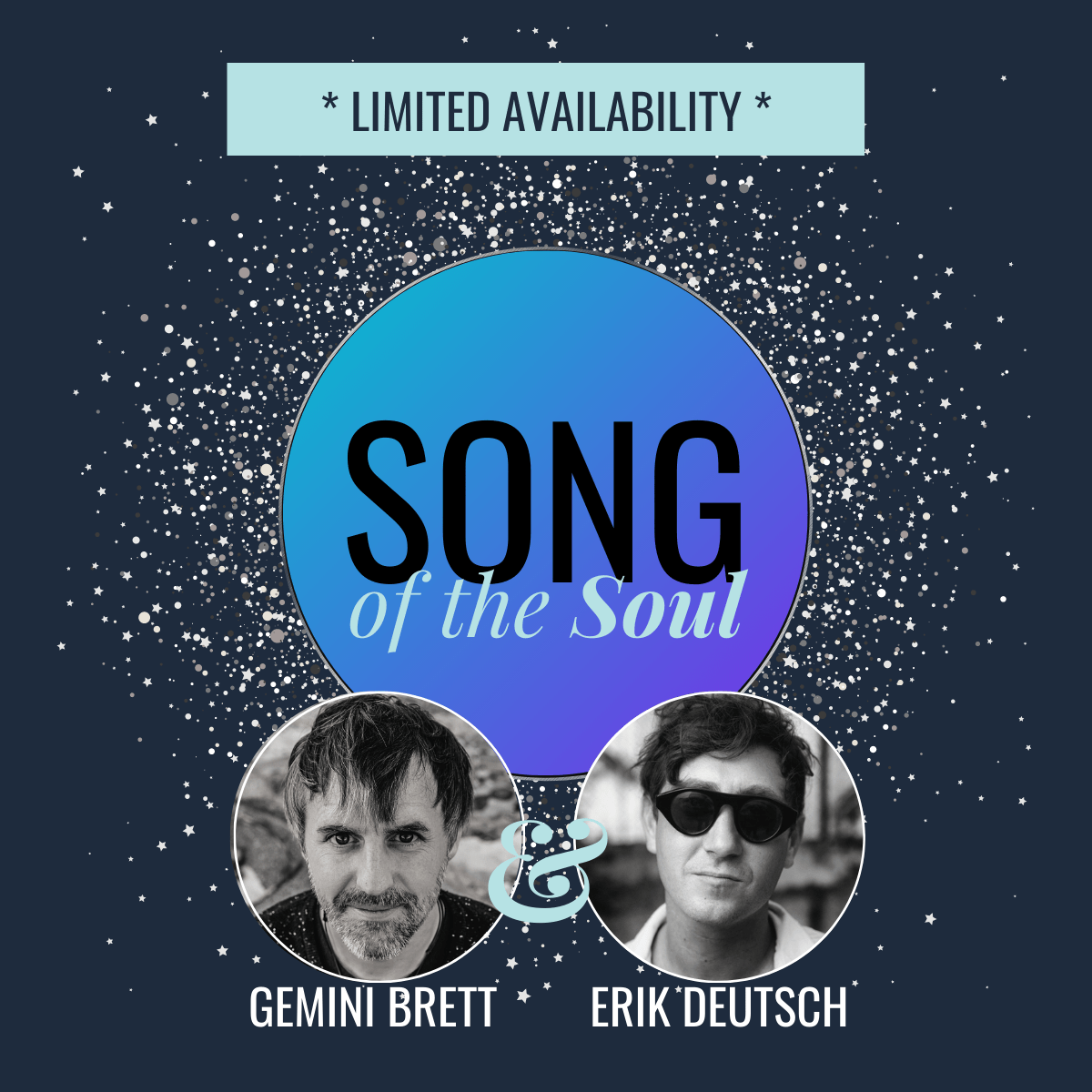 "Song of the Soul" from Gemini Brett & Erik Deutsch
A Musical Masterpiece Inspired By Your Birth Chart
*** SOLD OUT FOR HOLIDAY DELIVERY BUT AVAILABLE FOR DELIVERY IN FEBRUARY/MARCH ***
The planets aligned in the moment of your birth in a way that they never, ever, will again. It's as if the celestial symphony was performing a heavenly harmony in celebration of your path and purpose on Earth.
Astrologer, Gemini Brett translates the unique astrology of your birth chart into musical harmony by correlating the twelve signs of the zodiac with the twelve tones of a musical octave. Pianist Erik Deutsch then records a composition inspired and guided by that translation.
Each song is totally original and based on a note palette defined by your birth chart's occupied signs, a chord progression moving from your Moon Sign to your Sun Sign to your Rising Sign, and a series of tension-and-release harmony patterns based upon auspicious planetary alignments in your chart.
This truly is a one-of-a-kind gift to yourself, or to your loved one!
"As you say, my Soul Song is truly a gift that unwraps me! Every time I listen, I access a new part of my being that rests quietly in the subtle spheres. The only I can compare this experience to is learning more about myself through my astrology chart, which endlessly unpeels the onion that is me layer by layer. The difference is that my astrology chart access my heart and spirit through my mind whereas the soul song inspires my heart and spirit through my body." – K.M.
*** SOLD OUT FOR HOLIDAY DELIVERY BUT AVAILABLE FOR DELIVERY IN FEBRUARY/MARCH ***
"Listening to my song in morning and night !! It brightens my day during these transitions."– Patricia
"My soul song made me cry when I was listening to it…
I could hear my past and present in the music and it definitely is a reflection of my life…
It is beautiful, contemplative and sometimes chaotic , very Uranian in the way that the sky changes from Sunrise to midday rain showers and back to clouds parting for a slight peak of Sun before a sunset." – Shannon
"We listened again to our daughter's SoulSong, the three of us together, she paid a lot of attention since she is soooo musical in nature, in fact, she wants to be a singer. We were moved to tears! This truly is a gift for life!" – Ana
"Thank you for this deep and rich offering, Dear Brett. Wow. The recording quality is superb, as is the musicianship. I've listened about 200 times according to iTunes." – Kathleen