Shamanic Astrology w/ Donna Woodwell
Over the course of 12 modules in Shamanic Astrology Training, you'll learn about each of the planets through lessons and guided meditations, so that you can harness each planet's unique energy to step into your power and heal your deepest wounds.
Discover how to use the planets to access new realms of consciousness, healing, and spiritual guidance. Using the ancient tools of our ancestors to understand the planets and stars as living forces of consciousness, combining the methods of shamanism with the art and science of astrology, you'll discover your soul's purpose and deeply connect with our Planetary Allies.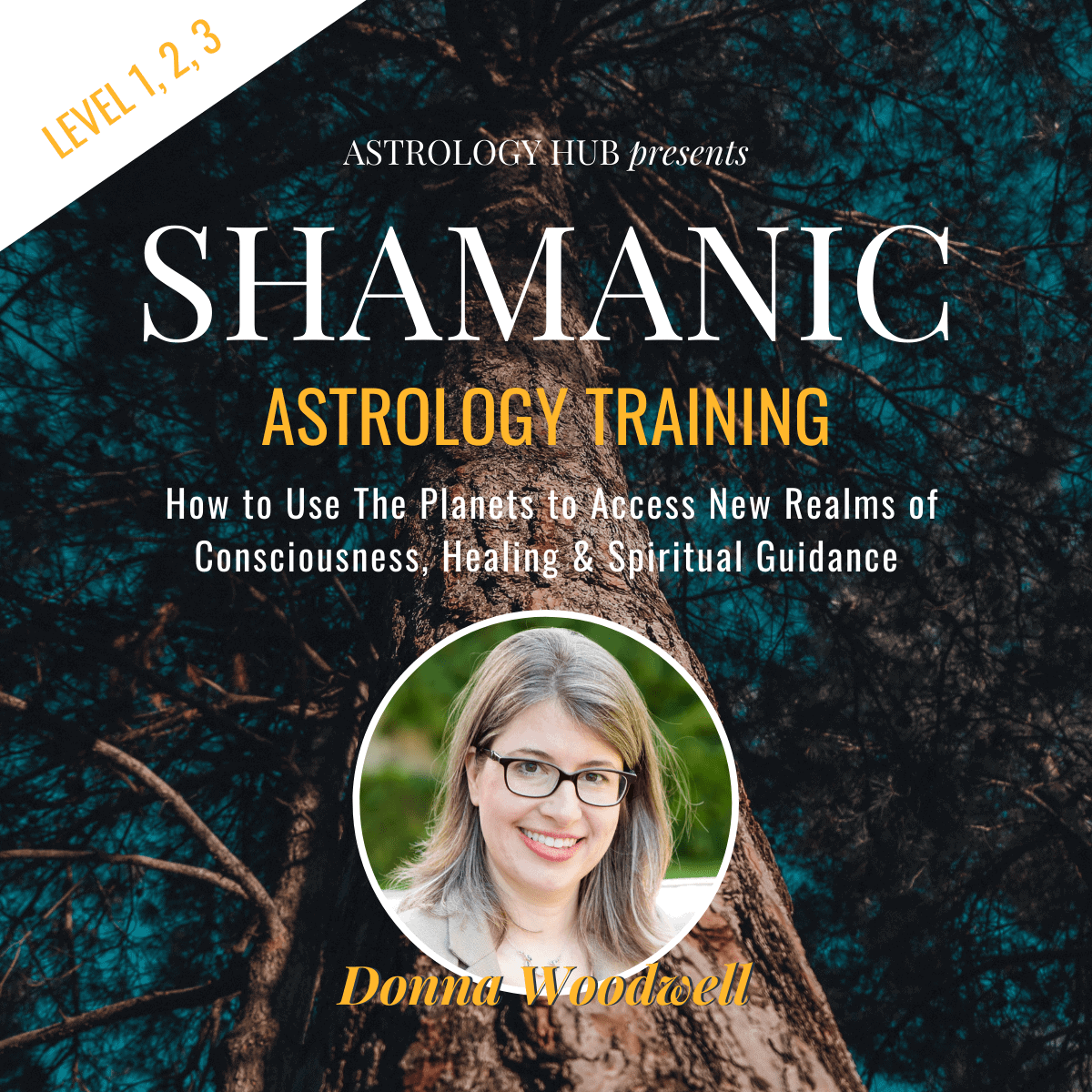 INSTRUCTORS: Donna Woodwell
DURATION: 12 weeks
FEATURES: 
12 Hours of Downloadable Video Lessons in 10 Modules, Audio Lessons, PDF Transcripts of Every Video, Individual Membership Portal, Guided Meditation Visualization Audios, Shamanic Astrology for Professionals, Electional Astrology 101
CURRICULUM:
Module 1: Re-enchanting Your Worlds: The Missing Link in Modern Astrology
Module 2: How to Work with Your Planetary Allies to Accomplish Any Goal
Module 3: The Sun Chronicles
Module 4: The Magical Moon
Module 5 & 6: Planet Trancing, Part 1 & 2
Module 7: Mercury: Winged Messenger of God
Module 8: Venus: Goddess of Love
Module 9: Mars: Planet of Passion
Module 10: Jupiter: Planet of Luck
Module 11: Saturn: Planet of Karma
Module 12: "New Planets" Uranus, Neptune and Pluto