Reframing the Zodiac Signs w/ Frank Clifford
Are you ready to shed disempowering beliefs and step into a new view of yourself that honors you truly are? 
The Reframing the Zodiac Signs workshop gets straight to the heart of each sign and teaches you how to look at your chart in an inspired and grounded way to better understand your personal journey and become who you were born to be.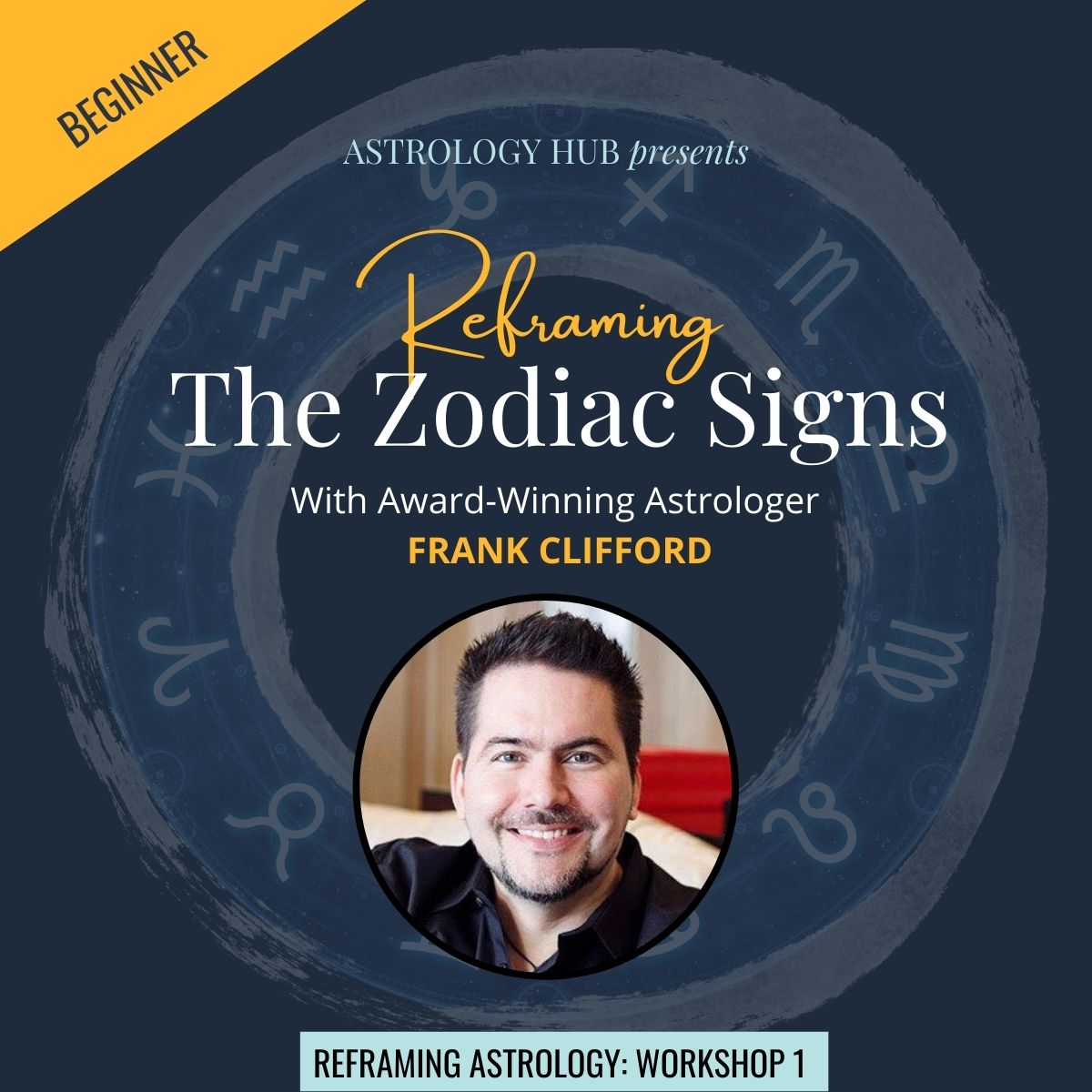 INSTRUCTORS: Frank Clifford
DURATION: 120 Minutes
FEATURES: 
• Access to the 2-Hour Workshop ($57 value)
• A 30-Minute Q&A session ($27 value)
• Lifetime Access to the Recording of the live event in Video, Audio & Transcript formats ($57 value)
• The complete Slide Deck in PDF format ($27 value)
• A PDF Handout with summaries of the teachings for quick reference ($27 value)
• A whole new perspective on your Zodiac Sign that will feel refreshing, affirming, and empowering (Priceless!)
TOTAL VALUE: $195
YOUR PRICE TODAY: $97
CURRICULUM:
In this 2 hour workshop with Q&A, you'll discover:
Frank Clifford's empowering approach to the zodiac
How to fully embrace the beauty of your sign
How important your Sun sign is for understanding your personal journey
As well as how to make choices that make your heart sing in your relationships, career, health, family and more.