Quarterly Financial Outlook w/ Mitchell Scott Lewis
Practical advice and predictions from an expert.
In this webinar series, you'll dive deep into the Mitch Scott Lewis' Financial Astrology Predictions for 2023 and what they can tell you about the economies of America, the E.U., China and the world.
You'll also learn the keys to success in trading, including different stock types, day trading strategies, and how to read the best investments for you in your unique natal chart!
This product only covers the 1st Quarter of the year, for the full year, please click here.
IC Members – You get 20% off! Check your Membership Portal under Bonuses for the code.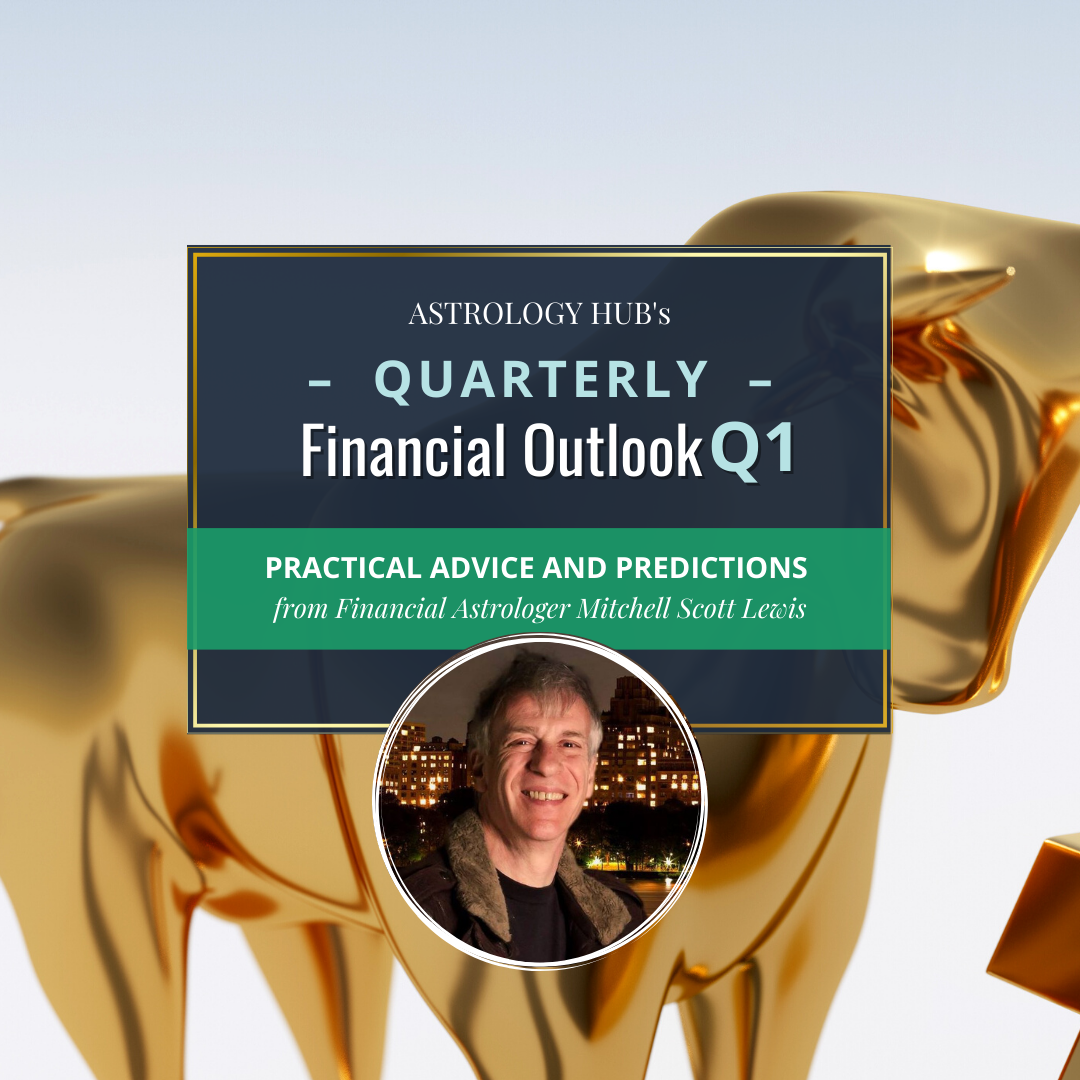 INSTRUCTORS: No items found
DURATION: 60 Minutes
FEATURES: 
One 60-minute Exclusive Financial Astrology Workshops detailing the quarter ahead ($222 value)
2. Interactive text-based Q&A with Mitchell Scott Lewis after each Workshop ($108 value)
3. Lifetime Access to the Recording of the webinar in Video, Audio & Transcribed formats ($97 value)
4. The complete Slide Deck in PDF format ($17 value)
CURRICULUM:
LEARN WHAT THE MAJOR TRANSITS OF 2023 MEAN FOR THE ECONOMY…
Find out about the impacts on world financial systems connected to Jupiter's ingress into Aries, Pluto into Aquarius and the continued transit of Saturn through Aquarius so that you can be prepared for what's to come.
BE PREPARED FOR INFLATION, RECESSION, AND MARKET FLUCTUATIONS
Learn how to anticipate shifts in the market from an astrologer who has accurately predicted multiple market crashes plus the rise and fall of fossil fuel prices and cryptocurrency for decades, so that you can make well-informed investment decisions.
INVEST YOUR MONEY WISELY & BUILD YOUR FINANCIAL CONFIDENCE
Learn about the astrological charts of popular stocks, how to study a stock's natal chart for successful trading, and what your birth chart says about your personal financial goals so that you can infuse your financial life with some planet power.
GET DAY TRADING TIPS & SECRETS FROM AN EXPERT
Learn how to understand the ideal times to buy and sell, and when NOT to trade so that you can successfully ride the roller coaster of day trading.