Quarterly Financial Outlook: Quarter 3 w/ Mitchell Scott Lewis
In this webinar, you'll learn:
What's coming up in the financial market, and what that means for you – whether or not you trade stocks.

A preview of the natal chart of the United States and what it indicates about the nation's identity and what current transits to that chart mean for the American, and global, economic situation.

 

A look into the upcoming Jupiter retrograde, and what this means for the financial markets… and for you!
Using astrology, Mitchell Scott Lewis has predicted the ups and downs of the markets for years. He provides one-on-one astrological guidance to high-level investors, but his insights are invaluable for anyone who wants to understand the connection between the planets and the global economy – and how they can use that knowledge to boost their own financial wellbeing!
IC Members – You get 20% off! Check your Membership Portal under Bonuses for the code.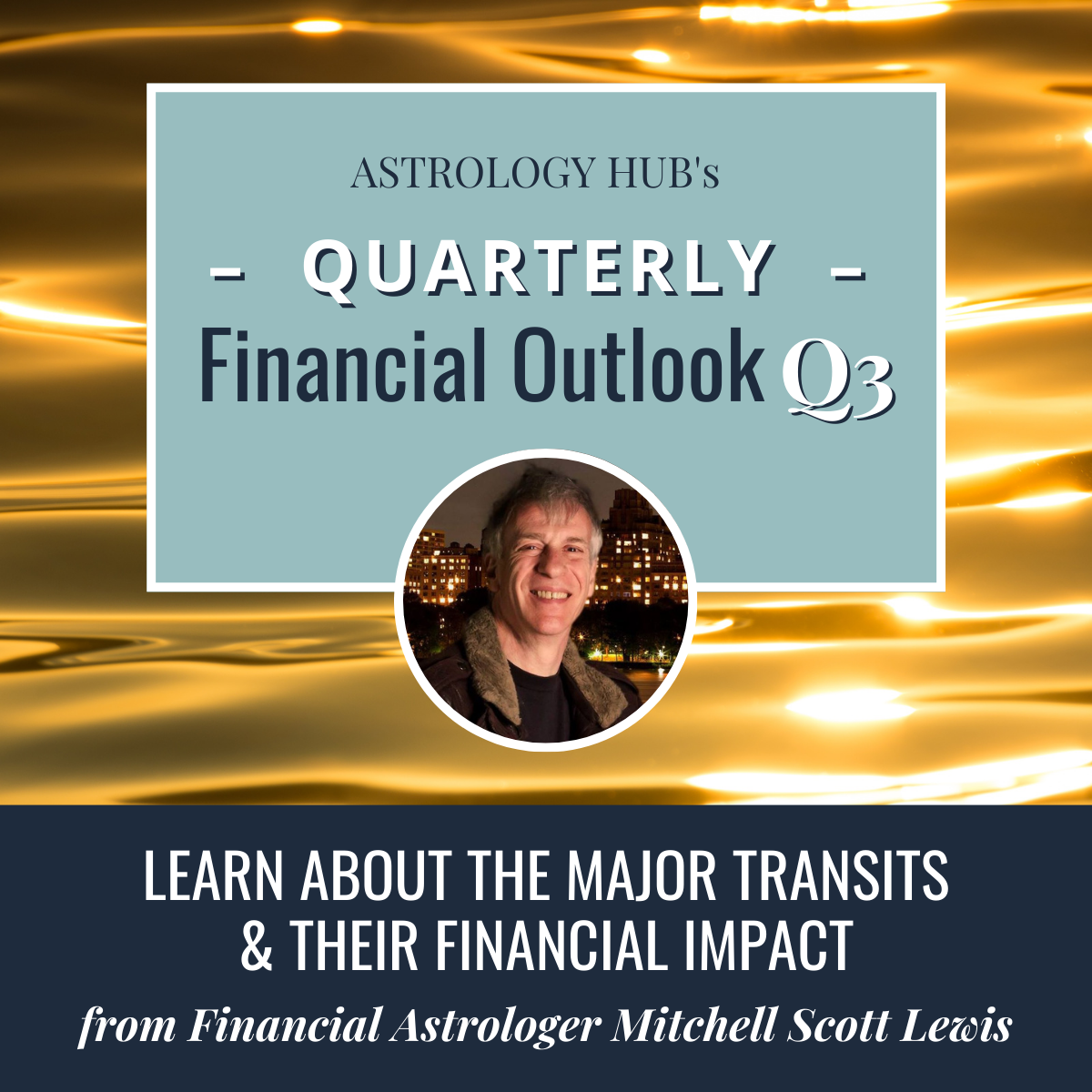 INSTRUCTORS: Mitchell Scott Lewis
DURATION: 90 Minutes
FEATURES: 
In this exclusive financial webinar, financial astrologer Mitchell Scott Lewis will give practical insight, advice, and predictions for the upcoming financial markets.
What you'll get:
- An Exclusive Financial Webinar detailing the quarter ahead PLUS a look into the upcoming retrograde cycles. ($97 value) ️
- Interactive Q&A forum with Mitchell Scott Lewis after the Webinar ($108 value) ️
- Lifetime Access to the Recording of the Webinar in Video & Audio formats ($97 value) ️
- The complete Slide Deck in PDF format ($17 value)
TOTAL VALUE: $319
GET STARTED TODAY FOR: $150
CURRICULUM:
🌠 LEARN WHAT THE MAJOR TRANSITS OF SUMMER 2023 MEAN FOR THE ECONOMY…
Find out about the impacts on world financial systems connected to Pluto's back-and-forth between Capricorn and Aquarius, Jupiter's ingress into Taurus, and Venus's upcoming retrograde in Leo.
📈BE PREPARED FOR INFLATION, RECESSION, AND MARKET FLUCTUATIONS
Learn how to anticipate and respond to shifts in the market from an astrologer who has accurately predicted multiple market crashes plus the rise and fall of fossil fuels, real estate and cryptocurrency for decades, so that you can make well-informed decisions with your money. 
🪐GET EXPERT INSIGHTS INTO THE UPCOMING JUPITER RETROGRADE
Learn how Jupiter impacts the global economy when it stations retrograde or direct and how to handle these fluctuations.