Embodied Astrology: Bringing Heaven To Earth w/ Divine Harmony
Learn how to bring your understanding of astrology from the head and into the body…
In this unique and experiential mastery class, Divine Harmony teaches an innovative way to work with astrology as an embodied practice. You will learn how physically working with astrology helps bring the body into balance and integrates the feminine and masculine forces and the five elements. She shows you how the planets correspond to the seven chakras and gives you somatic practices that you can start using today to get the most out of your starry experience. If you'd like to experience what the planets and signs feel like in your body, this is the class for you.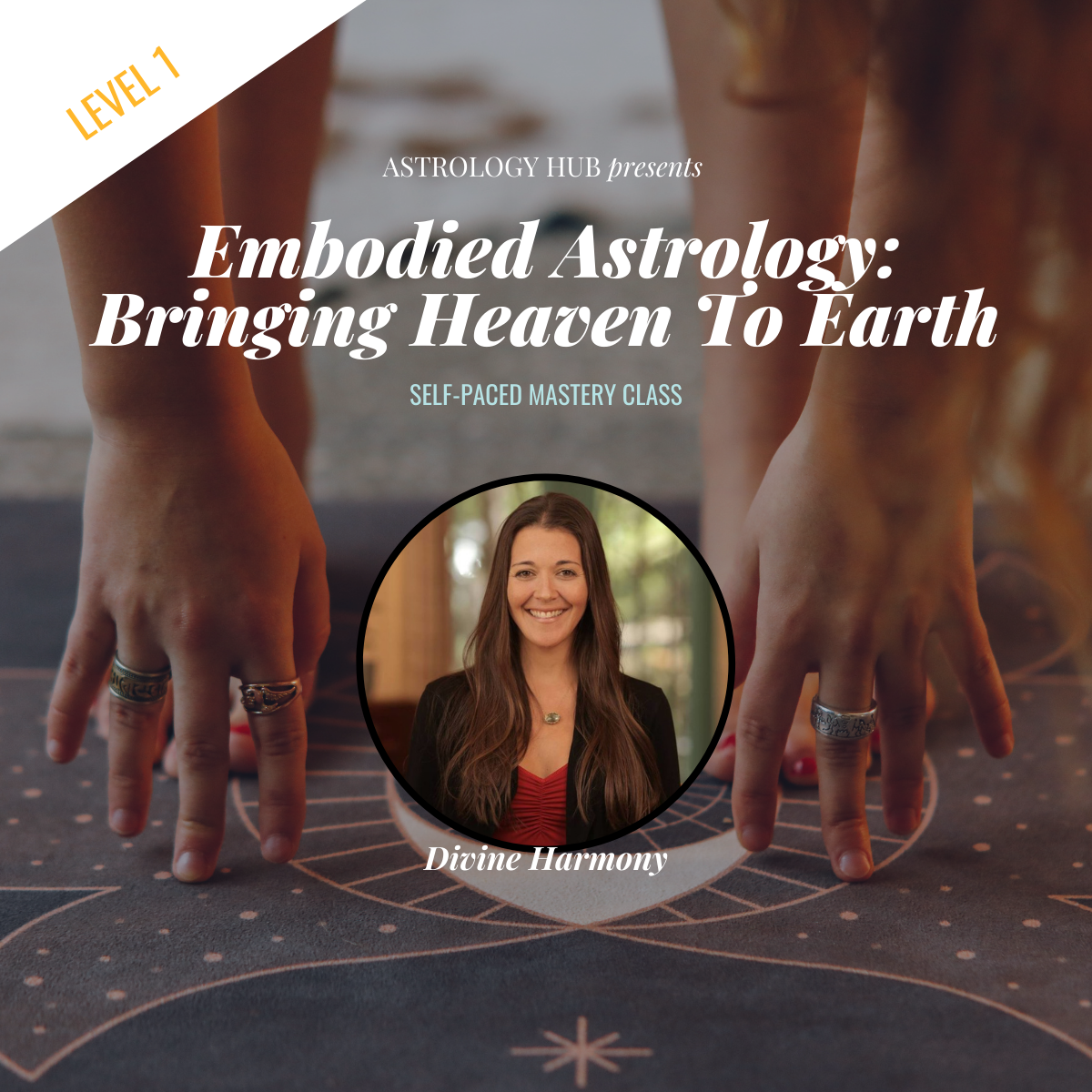 INSTRUCTORS: Divine Harmony
DURATION: 3+hours
FEATURES: 
1, 120-minute pre-recorded Mastery Class in audio, video, and transcript format ($57 value)
1, 60-minute pre-recorded Q&A session in video, audio, and transcript format ($47 value)
Cliffs Notes ($27 value)
TOTAL VALUE: $131
YOUR PRICE TODAY: $97
CURRICULUM:
How Embodied Astrology brings the feminine in astrology into balance.

Ways to work with the 5 elements (including ether!)

The 7 Chakras and the planets they correspond with.

The three grails in the body and what planets they correspond with. 

How to work with the Sun, including meditation, yoga poses, and more recommended practices. 

A few chart examples to bring it all together.