Do Your Saturn w/ Anne Ortelee
"Everybody has a Saturn in their chart, and where you find him you find purpose – why you're here in this life at this time."- ANNE ORTELEE
In this 4+ hour self-paced workshop you'll learn how to work with your natal Saturn by understanding Saturn's strengths and weaknesses through the signs and houses.
Learn Astrology Online.
Find Your Ideal Work, Ground Your Energy & Overcome Your Blocks To Mastery with the "Do Your Saturn" workshop!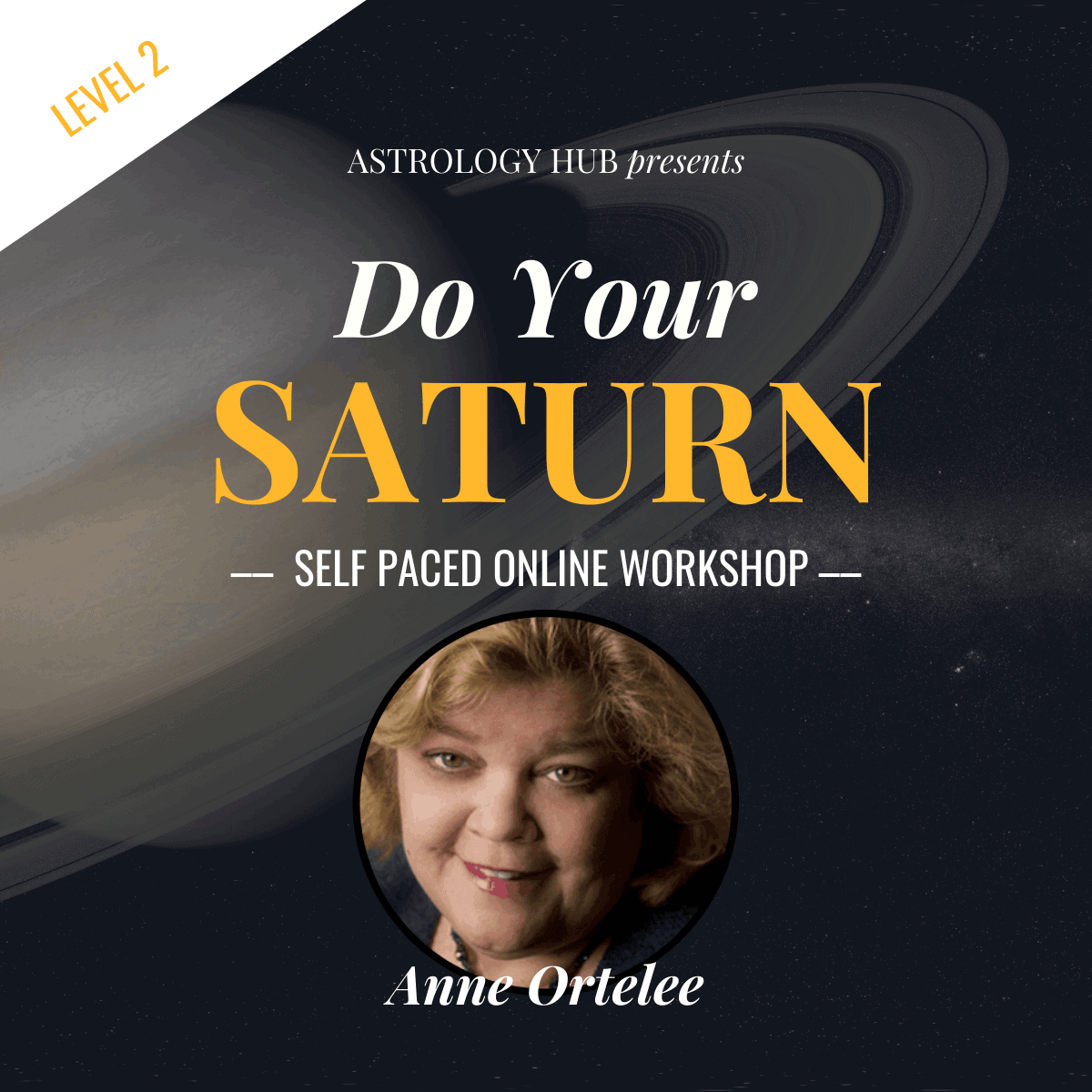 INSTRUCTORS: Anne Ortelee
DURATION: 4+ Hours, Self- Paced
FEATURES: 
Astrology Course
4 Hours of Teaching on Saturn in Video, Audio & Transcript Format; The Complete Slide Deck in PDF Format; Cheat Sheets on Every Saturn Placement for Quick Reference; Pre-recorded Q&A with Anne Ortelee looking at in-depth chart examples!
CURRICULUM:
Do Your Saturn w/ Anne Ortelee – Online Astrology Course Curriculum
PART 1
Introduction to the Mythology & Culture of Saturn 
Saturn's beauty & limitations
The Mythological creation of Venus and Jupiter, Pluto, and Neptune.
The Power found in knowing and honoring personal boundaries, limitations, and control.
Chronos' story and the karma at play within a lifetime.
Where you'll find Saturn in culture.
Where, What, & for How Long the King of Karma Rules.
Walking with Saturn at different stages of life
Astrological Houses and Rulerships of Saturn.
Moods, emotions, and the flow of energy that Saturn embodies.
A review of Saturn through every Sign and House
Common themes experienced with each Saturn placement.
The highest and lowest vibrations of Saturn.
How to work positively and productively with Saturn no matter where he is in your chart.
A 2020 turning point view from Saturn's perspective.
How you can embrace Saturn daily.
Where to go from here.