Chart Reading Extravaganza w/ Rick Levine
With Master Astrologer Rick Levine
Are you ready to take your chart reading skills to the next level?

In this 4-week live class, Master Astrologer Rick Levine will show you how he approaches a chart with student reading demonstrations, interpretation explanations, and instructions for doing your own readings. Rick will open each session with a mini technique overview** and then dive into two live chart readings, giving you an in-depth behind-the-scenes look at foundational chart reading techniques in action –  that you can then apply to reading charts for yourself, your loved ones and/or your clients. If you want to get invaluable chart reading skills from a living legend in astrology, this class is for you!
**Astrology Foundation Level 1 & Level 2 are not mandatory prerequisites for attending the Chart Reading Extravaganza month, but are highly recommended.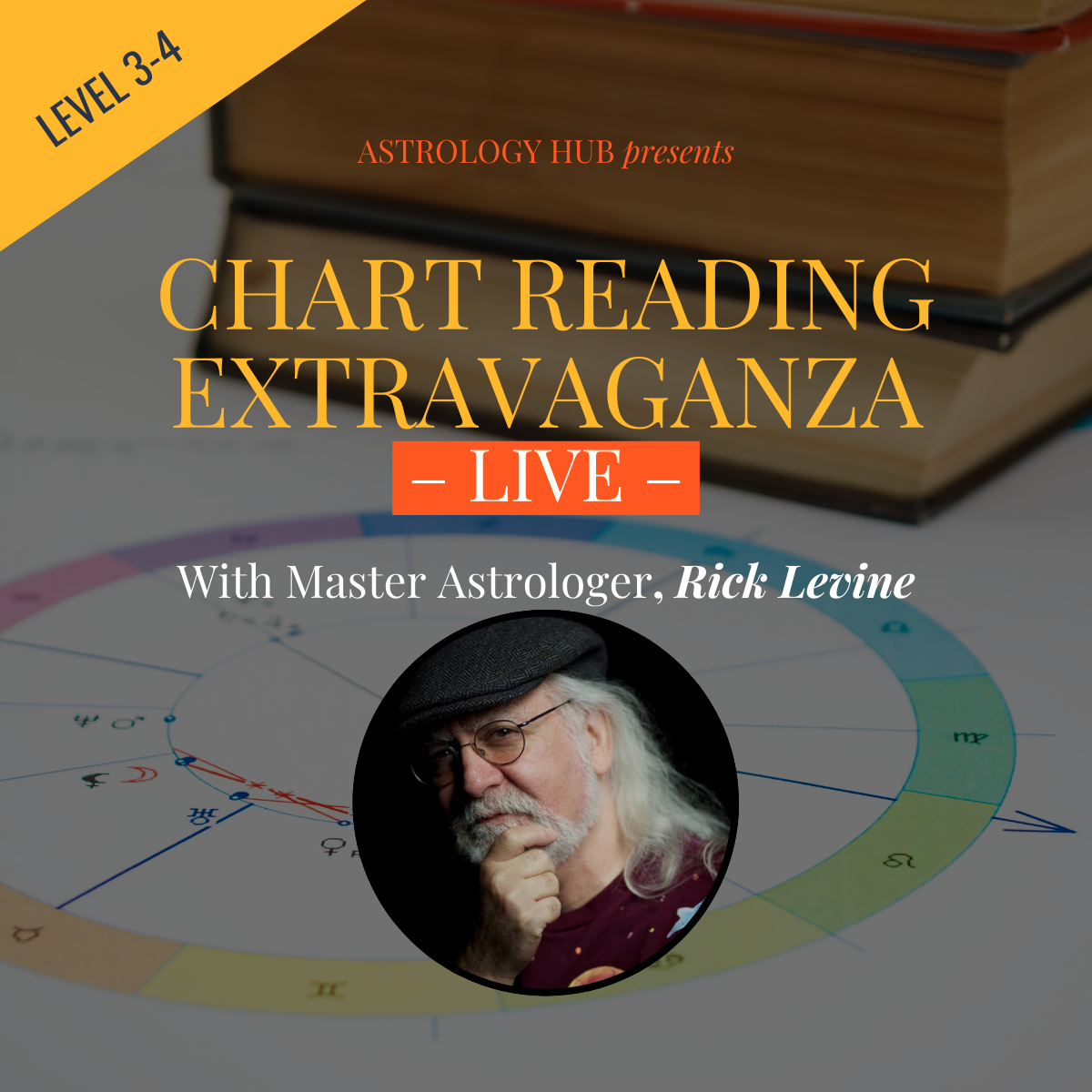 INSTRUCTORS: Rick Levine
DURATION: 8 hours
FEATURES: 
• 4 Chart Reading Practice Sessions (8 charts total!) with Master Astrologer Rick Levine
• Lifetime Access to the Recordings of the live sessions in Video, Audio & Transcript formats
• A PDF Handout with tips for Chart Reading for quick reference
CURRICULUM:
4-weeks of live classes with 2 chart readings per session, each including:
A short technique overview
Two in depth, live chart reading demonstrations using student volunteer charts – with the student present and giving feedback
Interpretation explanations
Instructions for doing your own readings
Supplementary handouts to support your learning