Enrollment is still open. Join now and get access to the recordings and get access to new modules as they become available.
Join us for Astrology Foundations Level 2:
Step Beyond the Basics: 
A Five-Week Course on Chart Analysis and Synthesis!
This is a unique opportunity to take a deep dive into chart reading and interpretation from a living legend. 
💫 Inside Astrology Foundations Level 2, you'll not only learn to read charts for yourself and others...
💫 You'll gain a new perspective on nodes, transits, and aspects and how they impact a reading.
💫 You'll learn how to work with outer planetary cycles and understand the magic of repeating cycles.
💫 You'll discover how to weave mythology and storytelling into your chart reading to gain even deeper insights.
💫 And you'll begin to acquire the tools needed to work as a professional astrologer down the line (if you so choose!).
IC Member Price: $157 (check your membership for the IC coupon)
"This course was amazing! Rick Levine is an incredible teacher with an endless amount of knowledge. I truly appreciate how digestible and accessible this course was and can't wait for more!! THANK YOU!" – Astrology Foundations 1 Student
"Rick's approach and teaching method is amazing. He brings new understanding to even the most basic concepts" – Astrology Foundations 1 Student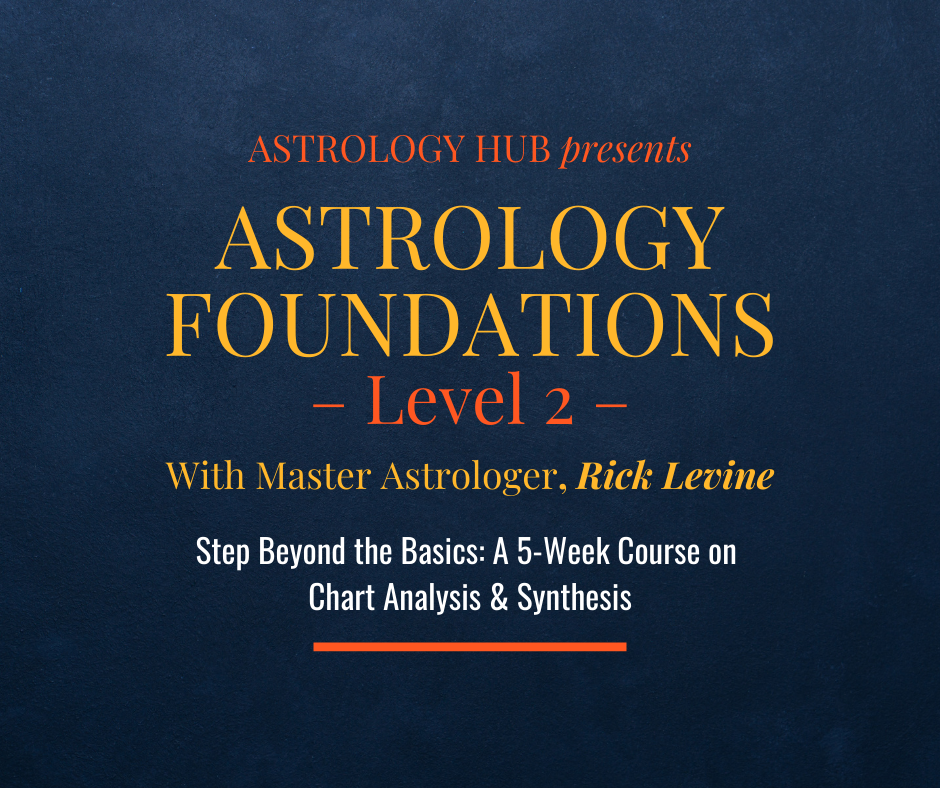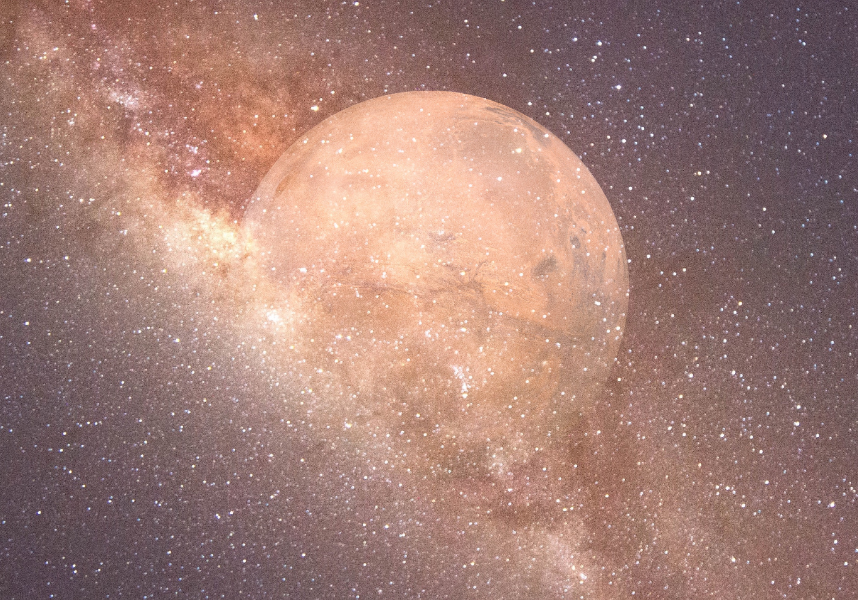 Module One – Astrology is a Calendar
Lesson 1 — History of Astrology as a Calendar
Examples of Astrology as a Calendar/Clock throughout History
Lesson 2 — The Church 
The employers and protectors of astrology
Lesson 3 — Eclipses, Equinoxes & Solstices
Eclipses in America
Equinoxes & Solstices
Lesson 4 — Organizing Your Life According to the Seasons
Module One – Chart Interpretation: You'll learn how to read your own chart and those of others, as well as gain the tools for reading professionally (should you so choose). Rick will reveal a new perspective on experiential astrology and show you how to use it in your everyday life.
Module Two – Chart Delineation: Analysis and Synthesis: You'll recognize how to set priorities when it comes to variables like planetary expression, sects, and moon phases. You'll understand how these impact a chart and learn how to create relevant insights for yourself and others. 
Module Three – Analysis: More on Aspects: You'll discover the different types of aspects, how to prioritize them in a chart, and develop strategies for working with each type of aspect. You'll also learn how to apply aspect theory using different techniques so you never run out of ideas.
Module Four – Timing is Everything: You'll master the transits, including how to decipher simultaneous transits. Rick will also dive into the role of the astrologer, and how to walk the line between fate vs. free will in astrology. 
Module Five – Synthesis: You'll put all of your new tools together to become adept at weaving meaning from a chart, including using storytelling and psychological interpretation. Rick will introduce you to the "5 minute reading", as well as share options for further study and coursework. 
What Level 1 Students Are Saying...
"I got way more than I bargained for... so much gratitude to Rick, Amanda, and all who worked to provide such a deeply informative and buttoned-down course. Let me not forget to mention that the transcripts are just manna from heaven. What a very thoughtful touch. Thank you all!"
- Laura K
"Rick is a great teacher , challenging and deeply knowledgeable. It has been a really good investment." - Carole
Frequently Asked Questions
Do I have to take Level 1?
Nope! Taking Level 1 is totally optional. However, it is highly recommended for students who identify as beginners and who don't have a solid foundational knowledge of astrology. If you have been studying astrology and feel ready to jump right into Level 2, go ahead!
What if I'm a beginner?
We highly recommend you start with Astrology Foundations Level 1. However, if you feel confident in your fundamental astrological knowledge then you're welcome to dive into Level 2!
Am I going to know how to read a chart at the end of this?
You will be learning many of the astrological tools and techniques that go into chart reading – both your own and others! Rick will teach you how to approach the chart and make it come alive, how to prioritize information in analysis, how to apply aspect theory, midpoints, and multiple types of transits, how to combine myth with psychological interpretation, and so much more! Remember, Rick will provide you with the building blocks and foundation but you'll need to practice to really feel your own confidence in chart reading.
What if I'm not sure if I want to be a professional astrologer?
That's great! Rick covers information that can help you decide that for yourself. He'll get into the topics of the client-astrologer interaction, motives for practicing astrology, ethics and integrity and amateur vs. professional considerations. But if you decide your studies are just for you, then this course is a goldmine of tools for self-analysis and astrological study – for whatever purpose suits you best!
How does it work?
Module 1 of the course will be released and available in your course portal on Friday, February 12th. There are 4 Lessons in each Module, each 30-45 minutes in length. The Q&A for that Module is the following Thursday, February 18th at 4pm PST and runs about 1 hour. You will have the zoom link and access information all available to you in your course portal (and if you can't make it live, the Q&A recording will be available for viewing in your course portal the following day). That is how the course will work for each of the following weeks too! Here's the full schedule:
Friday, February 12 - Start Date / Module 1 Released
Thursday, February 18 at 4pm PST - Live Q&A with Rick Levine and Amanda 'Pua' Walsh
Friday, February 19 - Module 2 Released
Thursday, February 25 at 4pm PST - Live Q&A with Rick Levine and Amanda 'Pua' Walsh
Friday, February 26 - Module 3 Released
Thursday, March 4 at 4pm PST - Live Q&A with Rick Levine and Amanda 'Pua' Walsh
Friday, March 5 - Module 4 Released
Thursday, March 11 at 4pm PST - Live Q&A with Rick Levine and Amanda 'Pua' Walsh
Friday, March 12 - Last week of Class / Module 5 Released
Thursday, March 18 at 4pm PST - Live Q&A with Rick Levine and Amanda 'Pua' Walsh
What if the course doesn't work with my schedule?
Not a problem! All the course videos, materials and Q&As will be available to you in your course portal forever (or as long as Astrology Hub exists). You can study at whatever pace or schedule works best for you.